IBM in attack mode with 'budget' Power kit
Express swipe at world+dog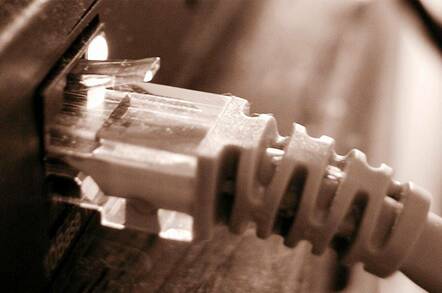 IBM is attacking every rival system it can think of with a new line of low-cost Unix servers aimed at mid-sized customers.
The p5-520 and p5-550 fit in IBM's Express line of "budget" hardware be they servers or storage systems. These particular servers are targeted at IBM's AIX customer base. They ship with many of the high-end components found in more expensive gear but start at $4,000 and $7,000, respectively.
The p5-520 runs on two of IBM's 1.65GHz Power5 chips, and the four-way p5-550 ships with either 1.5GHz or 1.65GHz chips.
In its marketing material for the new boxes IBM managed to take a swipe at all of its major rivals - albeit it a niche attack on floating point performance. The new systems outperform Sun Microsystems' Opteron-based V40z and HP's Itanium-based rx4640 and PA RISC-based rp3440 servers, according to IBM. Stunningly, IBM took shoots at three different instruction sets - x86-64-bit, EPIC and RISC - with that claim.
IBM has steadily been building out its product portfolio around the relatively new Power5 chip. This probably isn't good news for the competition, which has seen IBM gain gobs of Unix market share over the past couple of years. ®
Related stories
Sun Thumper server plans excavated by The Reg
Azul reveals supersonic Java machine
Memo to Carly - HP customers need help!
HP knifes Itanium, cans IA-64 workstations
IBM and HP take shots at Sun