IBM mocks Itanium server sales - again
IDC forecasts 96 percent off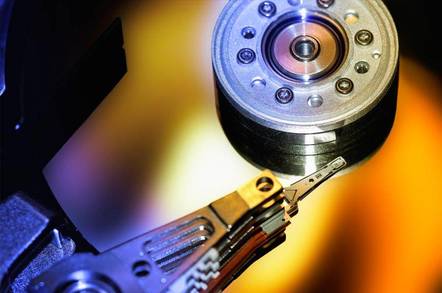 Leave it to the third largest Itanium server shop to put things in perspective.
A recent IBM presentation has helped show just how disappointing Itanium server sales have been. Sen Ming Chang, an IBM staffer, collected all of the IDC Itanium forecasts from 1997 through 2003 and plotted something that could be called the great leveling. (See the full IBM preso here in PDF.) Where IDC once predicted more than $30bn in Itanium server sales by the end of 2001, it now sees sales barely reaching the $7bn mark by 2007.
As The Register recently pointed out, a onetime IDC Itanium forecast for 2004 has come in a stunning 96 percent off the mark. We'll let that figure sink in for a moment. Remember IDC specializes in crunching numbers and predicting where various markets will go. It could be suggested that a monkey with a nasty crack habit could have been at least 90 percent wrong about Itanic.
(For a larger view of the slide click here.)
It's fairly typical for IBM to poke fun at Itanium despite its place behind HP and SGI in sales of servers based on the chip. IBM pulled in a mere $8m from Itanium shipments in this year's second quarter, while its Power-based server line generated billions. IBM sells Itanium boxes because its role as a one stop shop demands it not because IBM is a fan of the processor.
Even Intel made a rare admission of the Itanic failings at the recent Intel Developer Forum. "Are we meeting the goals we had for this year? Not to the aggressive levels we set," said Intel's server processor chief Abhi Talwalkar at the time. This is something former server chief Mike Fister would never admit. Fister would just smile and claim Itanium sales were coming in just as planned.
Will IDC's latest 2007 forecast hold up? Probably not with leading members of the Itanium ecosystem bashing the product every chance they get. ®
Related stories
On Microsoft's Virtual Server 2005
Sun downsizes revenue results
IBM does Linux-only dance on Power
The Solaris on Itanium discussion stalls again
IDF Fall 2004 Complete Coverage
IBM strikes out at Intel with new Opteron box
HP gears up for Opteron server binge
Intel looks to fend off AMD with new 2006 chipset
Cadence poaches another Intel server staffer
Intel admits Itanium pains, plots server future
Beastly Itanium delayed until Q4
Itanium sales fall $13.4bn shy of $14bn forecast
Orion delivers first 'personal cluster' workstation
Sponsored: What next after Netezza?