CA upgrades BrightStor line with gusto
An integration paradise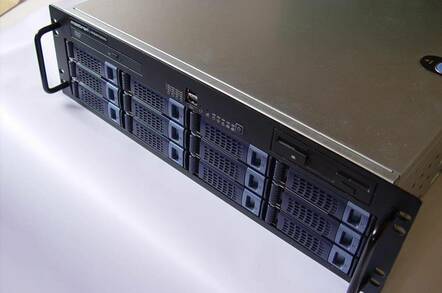 Computer Associates is not messing around with its storage management software line. The company this month will upgrade all 13 versions of the BrightStor family, release a new product aimed at automating some storage management processes and show new pricing models for its code.
The scale of the BrightStor Version 11.1 release is a bit overwhelming. CA has mostly worked to provide a common management interface for its products, stretching from those designed to work with laptops to those built for mainframe tasks. CA's products now support every major operating system out there and can see a host of storage devices, including arrays, HBAs and switches from the large vendors. Along with the refreshed products, CA has also started selling new bundles of applications.
"This a major release for us," said Anders Lofgren, VP of BrightStor product management at CA. "It signals the beginning of us moving toward an integrated launch and product delivery strategy."
CA's moves with BrightStor are similar to those made by rival Veritas over the past year. Veritas has been busy renaming products and assembling them into different bundles, hoping to make life a bit easier on customers.
CA, for example, now has its BrightStor Storage Resource Manager (BrightStor SRM), BrightStor SAN Manager and BrightStor CA-Vantage SRM products sharing a common management console. This makes it possible for customers to view the same hardware in a storage area network (SAN) from any one of these products. In addition, CA has boiled down its BrightStor Enterprise Backup and ARCserver Backup products into a single product called ARCserve Backup. This product covers Unix, Linux, NetWare and Windows and supports DB2, Oracle, Microsoft Exchange, PeopleSoft, SAP and Sybase.
CA's BrightStor Process Automation Manager is the newest member of the product line. This software is meant to sit on top of CA's other storage resource management (SRM) products, giving administrators a way to set up automated policies for adjusting things such as disk or file system capacity for applications.
The new software bundles offered by CA include a storage management suite - Storage Resource Manager, SAN Manager, SAN Designer and Process Automation Manager - and the data availability suite - the ARCserve line and Storage Resource Manager. Customers can still buy all of these products separately with a per server price and then pay additional charges for agents and other options. Now, however, than can also buy the products on a scaling subscription model called capacity based pricing. CA was loathe to give up details on exactly how this model works but would say that its starts at $3,500 per TB for a minimum of 15TBs. ®
Related stories
CA flirts with white box makers
CA 2003 results delayed
Microsoft finds Fibre Channel tool
Veritas retools its past with Storage Foundation 4.0