AMD confirms 90nm CPUs ship
Oakville mobiles going out to PC makers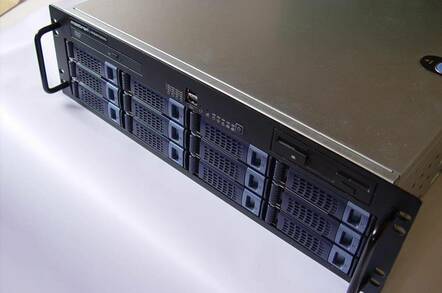 AMD has begun shipping its Oakville 90nm low-power Mobile Athlon 64 processor to paying customers, the chipmaker said yesterday, confirming earlier reports that it has begun 'revenue shipments' of its 90nm CPUs.
Making Oakville available to customers fulfils AMD's promise to deliver revenue shipments of 90nm products in Q3 2004.
However, 'revenue shipments' doesn't necessarily mean 'volume shipments', and it's telling that the part has not yet been added to AMD's official price list, and the chipmaker has not said what performance rating it will give the chip.
Desktop 90nm processors - the Winchester Athlon 64 - will start going out to customers later this quarter, but 90nm Opterons, aka Venu, Troy and Athen', may not ship until late in Q4 - or "later this year" is how AMD puts it.
Machines containing 90nm AMD chips should appear "in the coming months", the company claimed, as notebook makers ship Oakville-based laptops.
AMD also claimed the arrival of 90nm CPUs puts the company on track to deliver dual-core processors in its previously announced H2 2005 schedule.
The Opteron and Athlon 64's Hammer architecture was designed to support two processing cores on one due, with both hooking into the chip's single memory controller. This means the move to dual-core should be more a fabrication issue than a chip design one; and since AMD will use the same process for its first dual-core CPUs as it has with the single-core products, the omens are good.
But other CPU makers have had problems with their 90nm processes, and AMD has still to prove that it is different. ®
Related stories
AMD sells first 90nm CPUs - analyst
AMD could ship a quad-core Opteron on 2007
AMD Athlon 64 sales forecast to rise 50% in H2
AMD updates public roadmap
AMD sets date for dual-core CPUs
Sponsored: Minds Mastering Machines - Call for papers now open