LTO-3 bounces in ahead of schedule
Could it be third time lucky for Certance?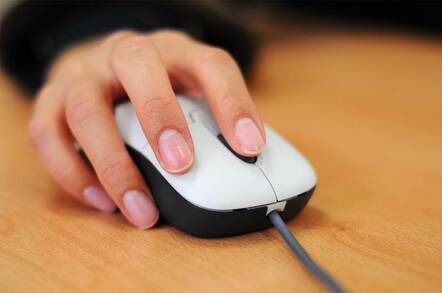 It's tape drive leapfrog again today, as Certance says it will ship LTO Ultrium 3 this autumn, ahead of its technology partners HP and IBM. The former Seagate subsidiary is also giving a boost to the current LTO-2 format, announcing a cheaper half-height drive aimed at the 'value' market.
This should make up for Certance being last to market with the LTO-1 and 2 generations, reckons Jack Corrao, the company's marketing and product development veep. "We were late with LTO-1 and 2, but when we built our LTO-2 drive we included features we could leverage for LTO-3. We think it puts us two to four months ahead of the others," he says.
Ultrium has doubled in capacity with each generation, so the CL800 LTO-3 drive provides 400GB of raw capacity per cartridge or around 800GB with compression. Write speed is also bumped up to 68MB/sec native, from LTO-2's 36MB/sec.
This again gives LTO the lead over SuperDLT. "At £3,200, we've priced it right above SDLT-600," says Corrao. "We're positioning LTO-3 at a 50 percent premium on LTO-2, and I believe you'll see more people making the decision to pay that premium and move to LTO-3, more for capacity than speed to begin with."
Leapfrogging roadmaps
Quite how long LTO can keep this lead is uncertain though - Quantum's SDLT-1200 is due in the next few months, with 600GB of raw capacity and perhaps twice that once you add data compression. Quantum has a lead too on WORM capability, with its DLTice technology - LTO-3 will be able to write special WORM cartridges, but only via a future firmware upgrade.
"The roadmaps are leap-frogging," says Rob Pickell, Quantum's worldwide marketing veep. "We're not too far from a Terabyte tape cartridge for under $100."
One other area where Quantum has done well is in the mid market, where it sells the cost-reduced DLT-VS technology that it bought with Benchmark. This is the main target for the CL400H half-height LTO-2 drive, Corrao says.
"At around £1000, the value LTO-2 is for customers who couldn't afford LTO before," he says. "We will compete with the VS-160 from Quantum, and the VXA-2 from Exabyte." Both those drives offer 80GB of uncompressed capacity per cartridge, versus 200GB for LTO-2.
Corrao quotes research from Gartner which suggests that LTO Ultrium is taking most of the new business in this so-called supertape sector, with SDLT shipments reaching a plateau.
"We expect the same general shift to the Ultrium format in the value sector," he adds. "There is a gap between DAT and LTO-2 for a 100GB backup set, and the VS-160 and VXA have filled that. It's not a new market, and the next generation of DAT will target it too, but that's not until 2006. LTO-2 is also faster than VS-160 or VXA."
The half height drive is cheaper than full height LTO-2 but slower, at 20MB/sec uncompressed versus 36MB/sec.
Corrao adds that while the LTO companies have to maintain media compatibility, there is nothing to stop them innovating in other areas. He cites four specific Certance LTO features: Mediashield to keep dust and debris away, so the media lasts longer; Dynamic Powerdown to avoid snapping the tape if there is a power failure; SmartVerify verify-while-write technology; and 13 available write speeds, so the drive can adjust to match the host server and avoid 'shoe-shining'. ®
Related stories
Rumours of Tape's death exaggerated
EMC measures ADIC for tape rescue
EMC taps FalconStor for tape emulation
Sponsored: From CDO to CEO