You can lose a job by buying Cisco
SAP in the dog house too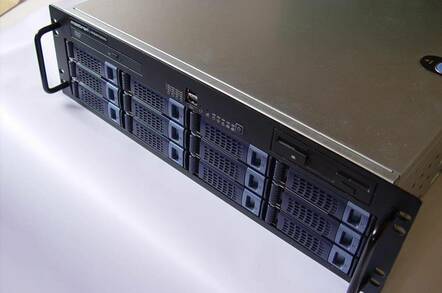 The old saying goes that you can't be fired for picking IBM in a major IT rollout. This theory, however, does not seem to apply to other vendors of elevated status - namely Cisco and SAP.
A Cisco purchase gone wrong has cost San Jose, California's CIO Wandzia Grycz her job. Grycz exited her CIO post earlier this week just ahead of an audit release detailing the city's findings on a recent computer and phone network installation proposal. Grycz has publicly denied that she allowed Cisco to craft the nature of the IT contact.
But an early version of the audit, seen by The Mercury News, states that city officials let Cisco map out a new building's network and create a list of 18,000 Cisco products that the city would need to purchase. In addition, the audit found that Cisco provided some IT consulting on how Grycz could explain the purchases to the city council.
The paper goes on to state that the CIO allegedly misled investigators while the audit was taking place.
The city is now looking to take new bids for the network and phone system, according to The Mercury News.
In Tacoma, Washington, the fired worker might actually be SAP itself.
A new $51m computer system has had so many bugs that city officials can't get the technology up and running at all. And the culprit looks like SAP.
"We find problems on a daily basis, and part of that is getting the (computer) system to work for us," Diane Supler, budget director in Tacoma told the Associated Press. "Every time we think we've identified all of the issues, something else happens in SAP (the system software)."
The city's budget has been "held hostage," according to the news service, as officials try to determine how much money it will take to get the computer system operational. The technology had been meant to ease city and utility operations, but numerous problems have affected the ever-crucial payroll and billing systems.
"Adding to the the problem, Supler said, is that the city this year has revised its method of budgeting, and the department's outdated computer system, still used for some work, crashed twice last weekend," the AP said.
We can only assume myriad calls are being put in to IBM Global Services to resolve both of these issues.
There is a nice story on the "Downside to the Cisco Standard" by BusinessWeek's star reporter Peter Burrows here.®
Related stories
Bosses warned on employment 'myths'
When the customer is always wrong
Blogging 'cruelty' allegations rock post-DNC calm
Sponsored: How to Process, Wrangle, Analyze and Visualize your Data with Three Complementary Tools