AMD updates public roadmap
More codenames and dual-core CPUs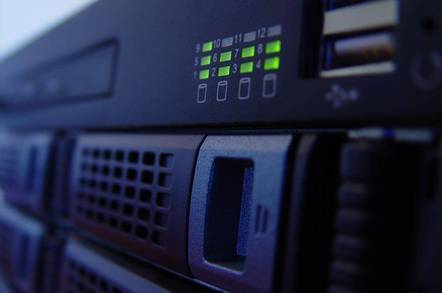 AMD yesterday updated its public roadmap, adding the dual-core processors its expects to ship next year, and filling out its collection of 90nm core codenames.
Much of the rejigged roadmap mirrors the previous edition: 90nm Opteron 100, 200 and 800 parts will ship in H2 2004, codenamed 'Venus', 'Troy' and 'Athens', respectively.
Updates will come a year later, in H2 2005, when the dual-core 'Denmark, 'Italy' and 'Egypt' ship. Those names were listed previously, but AMD has now indicated that they will indeed be two-core parts.
Similarly, H2 2005 will see the dual-core 'Toledo', the successor to the upcoming 'San Diego', itself the first 90nm Athlon 64-FX, which will now ship in H1 2005. The Athlon 64 line will go 90nm in H2 2004, with the 83mm2 die-sized 'Winchester'. No further changes are roadmapped until H1 2006 at the earliest, when AMD is expected to ship its first 65nm parts.
Well, sort of. AMD has 'Newark' down in the Mobile section for a H1 2005 launch, but it's not otherwise described as a mobile part, so it will almost certainly be pitched at desktop replacements. In turn, that means it's really a desktop CPU, probably with some tweaks to make it more suitable for such roles, such as Cool'n'Quiet/PowerNow support. How it differs from Winchester isn't known.
The Athlon XP is already known to be moving to the K8 architecture, albeit with reduced cache and 64-bit support excised. 'Paris', the first such XP part, retains its H2 2004 release date. It will be fabbed at 130nm - the first 90nm version, 'Palermo', won't arrive until H2 2005.
The Mobile Athlon 64 family will take on 'Oakville', the 90nm, low-power part due in H2 2004, according to the public roadmap, but apparently Q3 in AMD's internal documentation, as we reported yesterday. Oakville is followed by 'Lancaster' in H1 2005 (Q1 if you believe allegedly leaked AMD presentation slides).
The XP-M will go 90nm in the same timeframe, with 'Georgetown' and 'Sonora', the latter likely to be branded a Sempron. Gone is the 90nm 'Trinidad', originally due H2 2004. ®
Related stories
AMD sets date for dual-core CPUs
AMD to ship mobile Athlons, Semprons in Q3
AMD readies low-cost Sempron CPUs
AMD unveils Socket 939 processors
AMD restates dual-core CPU scheme