Brocade burrows into IBM blades
Plugged in and switched on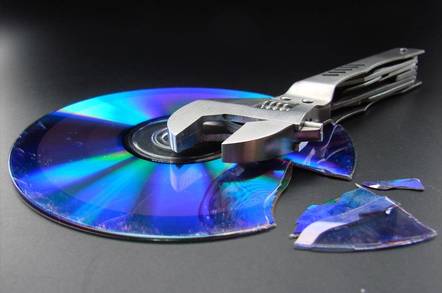 Starting next month, Brocade switches will sit alongside those of Cisco as networking options for IBM's blade servers.
Brocade today announced that it will certify a lower-end switch for small and medium-sized business and a higher-end product with IBM's BladeCenter product. IBM made a similar arrangement last month with Cisco, attempting to gives customers pre-packaged networking choices for its blade server chassis. The Brocade and Cisco switches plug right into IBM's hardware, meaning customers do not need to buy separate modules and then deal with cabling.
The Brocade Entry and Enterprise SAN (storage area network) modules are basically the equivalent of its Silkworm 3900 product. The low-end product supports up to two switches, while the high-end product supports up to 239 switches in a SAN. Both run on Brocade's Fabric OS and ship with advanced zoning tools.
The Brocade hardware slips into I/O slots of the BladeCenter chassis and can connect to the server blades themselves via 14 internal server ports. The Entry product starts at just under $15,000, while the Enterprise product starts just under $19,000. ®
Related stories
IBM answers need for long distance speed
Brocade and McDATA's Spring offensive
EMC and Brocade profess their love for standards
Brocade's cheaper entry level switches