Plasmon buys Raidtec
VCs take a bath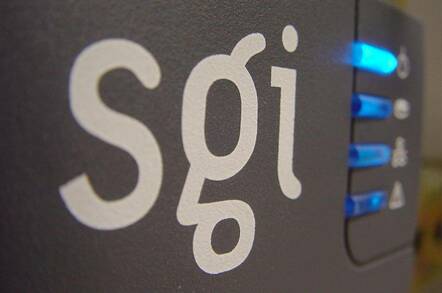 Plasmon, the UK data storage firm is buying its technology partner, Cork-based Raidtec Corporation. Plasmon is paying €2.25m along with covering loan repayments of €2.86m. Eighty per cent of shareholders in Raidtec, which was founded in Cork in 1991 by Chairman Noel May, have undertaken to accept Plasmon's offer.
Currently, it is unclear if any of Raidtec's 35 workers will lose their jobs as part of the deal. Raidtec CEO Pat Kerr said he had no comment to make on the acquisition.
Over the past year Plasmon has worked with Raidtec to develop libraries for UDO (Ultra Density Optical), Plasmon's next generation of professional storage technology aimed at replacing 5.25 inch MO (Magneto Optical) DVD storage. Plasmon plans to continue selling existing Raidtec products that are "complementary" to its UDO technology, according to the firms.
The acquisition of Raidtec is the next logical step in the relationship between the two companies and will enable Plasmon to fully utilise Raidtec's twelve years of experience and core technology in NAS (network attached storage) operating systems and RAID (Redundant Array of Inexpensive Disk) controllers, said Plasmon chief executive Nigel Street.
Along with its blue laser-based optical storage technology, Plasmon also provides technology consultancy to the CD and DVD disc manufacturing industry. Typical end-users of Plasmon products include banks, hospitals, insurance companies and government departments where the secure archival of very large amounts of data is a primary requirement, according to the firm.
In the year to 3 October 2003, Raidtec had sales of $6.2m and made a loss of $2m before exceptional costs of €2.8m. Plasmon expects its new segment to be profitable by the end of business year ending 31 March 2006.
Plasmon, meanwhile had revenues of £24.3m in the six months to September 2003, a fall of 19 per cent compared to a year earlier, due mainly to a slowdown in its core 5.25 inch library business. Operating losses were at £2.66m, compared to losses of £2m a year earlier.
Last month, the firm said that revenues for the year ending March 2004 were hurt by sterling-dollar foreign exchange movements which have reduced full year revenues by some £4m on a like for like basis, "with an inevitable impact on profitability." This means that firm will almost certainly miss forecasts, but it stresses that "the outlook for UDO is very positive and with major OEM support now secured."
With US headquarters in Alpharetta, Georgia and European headquarters in Cork, Ireland, Raidtec products are sold in 45 countries. Management in Raidtec hold a 25 per cent stake in the company. Other major shareholders include Dermot Desmond's IIU Nominees and Enterprise Ireland, as well as the contributors to a $16m funding round in 2001, ACT Capital, Davy Nominees, Smurfit, National Irish Bank, Dresdner-Kleinworth and Barclay Ventures. In 2002, the firm brought in a further $2.4m in fresh cash from Anglo Irish Bank and US-based Paces Technology.
© ENN
Sponsored: Webcast: Build the next generation of your business in the public cloud