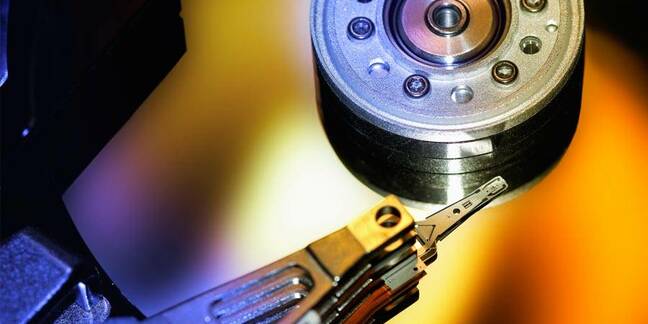 The cost of shared storage is coming down, thanks to DataCore which this week announced software called SANmelody which turns a Windows server into a SAN storage server.
Significantly, it offers iSCSI as standard, as well as offering optional Fibre Channel support. Any other server that supports iSCSI can then draw upon disk storage attached via SANmelody.
DataCore product manager Chris Lentz compares SANmelody to EMC's Clariion CX200 but says that it makes Storage Area Networks (SANs) a whole lot cheaper: SANmelody starts at under $1200, and is also available as a free 21-day trial.
"SAN does not necessarily imply Fibre Channel. We are talking about the ability to access storage at the block level over 100Mbit Ethernet," he adds.
"For the last year, the factor holding iSCSI back has been the lack of iSCSI targets [storage servers]. The exciting feature for small business is this is an iSCSI target that can turn anything into iSCSI storage - Serial-ATA, IDE, etc. It's also capable of mixing iSCSI and Fibre Channel."
This is not the same as NAS or Microsoft's Windows Storage Server, he says. To the application program, block-level storage looks like a local disk drive, and is well suited to database applications among others.
"For example, it could be for Microsoft Exchange or SQL Server, or for internal data storage applications," Lentz adds. "When you run out of storage you can use this instead of buying more direct-attached disk or a bigger server. Or you can use it as an iSCSI target for mirroring your data within the network."
The mirroring feature is one of several optional extras for SANmelody. Others include data replication, automatic storage provisioning, and point-in-time snapshots for backup. There is a management snap-in for Microsoft's MMC too.
DataCore doesn't have the brand recognition of an EMC or IBM, but it is known these days, thanks to its SANsymphony software which virtualises SANs and can be used for tasks such as data replication or migration. Lentz notes that a SANmelody server could be part of the SAN managed by SANsymphony, with its disk blocks aggregated into the whole.
DataCore will sell SANmelody through a website, and also through resellers who will bundle it with a server and storage to make a complete subsystem: Transtec, a big storage specialist and system builder based in Germany, has already started shipping 'Powered by DataCore' disk servers. ®
Sponsored: Ransomware has gone nuclear