Novell announces SuSE Linux 9.1
Software just doesn't get any more exciting than this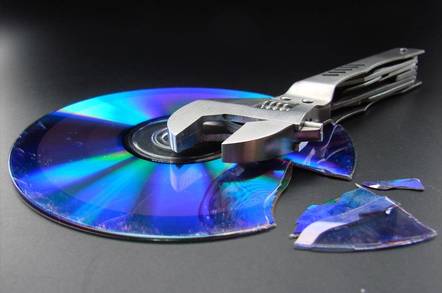 Novell today lifted the veil on some of the features that will come with the next major revamp of SuSE Linux - version 9.1 - due out in May.
Based on the Linux 2.6 kernel, SuSE Linux 9.1 Personal and SuSE Linux 9.1 Professional are touted as offering higher performance and greater ease of use for both 32- and 64-bit platforms. Both packages include the latest GNOME 2.4.2 and KDE 3.2.1 desktop interfaces.
The new 2.6 Linux kernel enables more efficient distribution of hardware resources, for example, guaranteeing high-quality music and video performance even while multiple applications are running. The DMA mode also accelerates CD and DVD burning.
The kernel provides more efficient power management and improved audio processing, too. The Advanced Linux Sound Architecture (ALSA), now an integral component of the 2.6 kernel 2.6, supports most common sound cards and provides diverse audio functions.
Ripper.
Pro-power
SuSE Linux 9.1 Professional runs standard 32-bit PCs as well as machines running AMD Athlon 64 and Intel Extended Memory 64-bit microprocessors. The 9.1 professional edition is designed for end-users who require network or server functionality or who want to use Linux as a development platform.
The integration of Samba 3 in SuSE Linux 9.1 Professional enables the integration of Linux hosts in Windows domains and access to Active Directory.
Smashing the Windows addiction
SuSE Linux 9.1 Personal is delivered with a "LiveCD", a self-running disc that lets Linux newbies experience SuSE Linux 9.1 on their systems without actually having to install it on their machines.
This neat approach is designed to coax less experienced users away from their addiction to Windows.
A second CD can be used to install SuSE Linux Personal and the integrated firewall in a few easy steps, either as the only operating system or alongside any Windows operating system. YaST Online Update makes sure the system is always up to date and secure.
"SuSE Linux 9.1 brings the latest open source technology into a single, easy-to-use package for beginners and experienced Linux users," said Markus Rex, general manager of SuSE Linux for Novell. "Seasoned Linux users get the power of 64-bit computing and more than 2,500 software packages. Linux beginners can take advantage of 9.1's LiveCD, which requires no installation. For veterans or beginners, SuSE Linux 9.1 has it all."
Rex made these comments ahead of today's launch of SuSE Linux 9.1 at CeBIT.
Down on the desktop
The newest GNOME desktop emphasizes usability while delivering key new features to Linux users such as CD-burning capabilities, a universal instant messaging client (Gaim), simplified printing configuration and many other configuration improvements. Specific new GNOME applications include GNOME Meeting video conferencing system and Evolution, a groupware suite. The desktop features improved tools designed to make computers easier to use for disabled people.
KDE version 3.2.1, meanwhile, includes numerous improvements to make it faster and most stable. A new personal information manager (called Kontact) now presents a uniform interface for e-mail, calendar, address book and notes. The instant messenger Kopete permits quick contacts through other messaging clients such as MSN, ICQ, IRC and Yahoo Messenger and Jabber. In addition, there is integrated spell checking for Web forms and e-mail messages, and functionality of the file manager and Web browser Konqueror have been expanded.
With Konqueror, IE bookmarks can be imported, and users can quickly browse through image directories, network folders and network services, rip audio CDs, and read the contents of digital cameras and USB sticks. Kwallet serves as a central storage for passwords and access information while a music manager package called JuK enables the "intuitive management" of large music archives.
Apptastic
SuSE Linux 9.1 Personal and Professional continue to offer a wide range of applications. Standard packages include Internet, e-mail, image, graphics, audio and video software. In addition to text processing, spreadsheet and drawing applications, the office package OpenOffice.org 1.1 offers a formula editor and an HTML editor. OpenOffice.org can easily export PDF files, supports the import and export of various XML formats, and exports presentations in flash format.
Which is nice.
SuSE Linux 9.1 is the first Linux package containing demo versions of the text processing application Textmaker and the spreadsheet application Planmaker from Softmaker. The database application Rekall and the latest version of the home banking software Moneyplex from Matrica are also new. Professional layouts can be prepared with the desktop publishing application Scribus.
Check out
SuSE Linux 9.1 will be available from SuSE's online store and retailers from May 6. The recommended retail price of SuSE Linux 9.1 Personal (two CDs, installation guide, and 30 days of installation support) is $29.95. SuSE Linux 9.1 Professional (five CDs, two double-sided DVDs, user guide and administration guide, 90 days of installation support) is $89.95. The update edition of SuSE Linux 9.1 Professional is $59.95. ®
Related Stories
SuSE 8.2 approaches computing Nirvana (review)
Does open source software enhance security?
Novell indemnifies Linux customers
Novell marries SuSE to Ximian desktop
Novell bags SuSE for $210m
Novell buys Ximian
Sponsored: Becoming a Pragmatic Security Leader