Ebookers chief defends offshoring
Get with the global programme..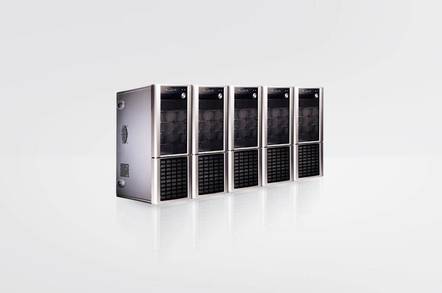 Dinesh Dhamija, chief executive of online travel agent ebookers, has defended 'offshoring' - the practice of exporting business support services to cheaper, usually developing countries.
Dhamija said his company would not have survived without moving some operations to India. After the attacks on the World Trade Centre ebookers was almost driven bankrupt by the collapse in holiday bookings.
Ebookers made 140 people, almost a fifth of staff, redundant and opened a call centre in Delhi. Dhamija told the Labour Friends of India meeting that tax breaks offered by the Indian government also played a role in the decision.
But he pointed out that at the time of the move ebookers employed 560 people in the UK against 1,150 today. Without such a move he believes the company would not have survived and another 560 jobs would have been lost.
"If we hadn't gone to India, we would have gone under and lost 560 British jobs." Dhamija told the FT.
Around 25 per cent of back office IT jobs will move from rich countries to developing countries by 2010, according to Gartner, the analyst firm. India, China and Russia will be the main beneficiaries, but Eastern Europe and Malaysia also stand to gain.
In Europe, UK businesses are the most likely to outsource jobs, followed by the German-speaking countries. Around 30 per cent of Western European businesses will have outsourced some of their jobs to offshore outfits by next year. ®
Related stories
Co-op IT staff to strike over SCC outsourcing gig
Bush backtracks on offshore czar post
'One in six' Silicon Valley tech jobs ripe for offshoring
Sponsored: Practical tips for Office 365 tenant-to-tenant migration