Brocade and Quantum toot their own horns
We are wonderful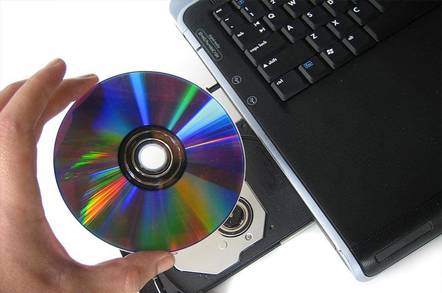 Brocade and Quantum moved this week to do some damage control by dangling favorable analyst reports in front of the press.
Over the past year, Brocade has been beaten up from time to time in the SAN (storage area network) switch game for falling behind rivals McData and Cisco. The main complaints stemmed from users who were upset that Brocade did not roll out new and improved kit at the same pace as competitors. But on Tuesday, Brocade highlighted a report from TheInfoPro which placed the vendor top of the SAN switch food chain in terms of customer satisfaction.
"Brocade was rated highest overall among switch vendors on TheInfoPro's proprietary Fulfillment Index, a composite summary of user ratings based on product quality, solution customization, delivery on vendor promises, technical support, and sales force quality," Brocade said. "Brocade also received the highest rating among switch vendors for product quality. In addition, end users rated Brocade as "excellent" in reputation, product quality, interoperability, and delivery on vendor promises."
The TheInfoPro study polled 1,000 end users during the fourth quarter of 2003.
Brocade is moving to diffuse negative attacks against it, especially as SAN switch newcomer Cisco heats up its attack. Overall, Brocade is a clear leader in the SAN switch market and is trying its best to hold onto this position. The new study bodes well for Brocade in 2004, if the company can deliver on new kit.
Struggling Quantum has a more daunting image reparation task ahead of it. The company has been losing a fair bit of cash and reorganizing its structure as slow tape drive sales have hurt Quantum's bottom line.
But things could be on the up and up for Quantum, according to new research from Freeman Reports. Shipments of Quantum SDLT tape drives surged 36 per cent year-on-year in 2003, according to the research firm.
"Quantum's growth in SDLT tape drive unit shipments represents significant gains that defy a challenging economic year as experienced by the data storage industry as a whole," said Bob Abraham, president of Freeman Reports, in a Quantum statement. "The demand for SDLT tape drives demonstrates broad customer support for the technology and can be attributed to reliability and backward-read compatibility."
Quantum gave a plug for the sexy, new SDLT 600, saying it should help increase sales in the coming year. ®
Related stories
Quantum trims workforce for the holidays
Quantum pulls back Q2 forecast on slow tape sales
Quantum shows heart-pounding tape drive
Storage switch users place McData and Cisco ahead of Brocade