Nokia's new Communicator – who needs it?
Two hands on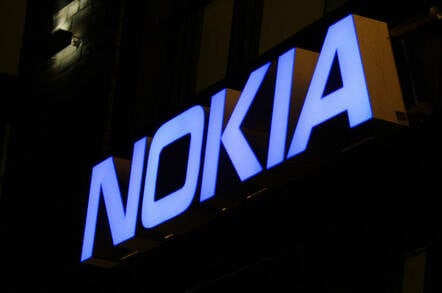 3GSM Fans of Nokia's Communicator were ecstatic at the fourth generation product announced on Monday, and the feature list and form factor provide everything that that the 9200 series was missing, and then some.
But it isn't quite what many were expecting, and it obliges Nokia to maintain a platform it had officially "retired" - Series 80 - for another two-year lifecycle. This reveals a deep internal turf war over the future of the Communicator. The result is that the 9500 is more of an interim product or staging post.
Series 80's successor, based on the Hildon user interface, was announced last fall and supports more up-to-date larger screen sizes and, crucially, pen input. Nokia has already announced one device based on Hildon/S90, the 7700 media phone. But a faction within Nokia insisted that Hildon work on Series 80, which delayed the update to the 9200 by over a year. Nokia has worked hard to smooth the path to Series 90 for Series 60 developers. But now the picture is rather confusing.
So rather than supporting two enterprise platforms - Series 60 and 90, Nokia must maintain three. Series 80 literature was removed from Nokia's site several weeks ago, and we assumed it had been honorably retired. Now it's back from the grave as "Series 80 Version 2.0".
Pros and Cons
On the plus side the 9500 is a very strong product. It will hit the market at the end of the year with a strong catalog of binary compatible software.
A lost generation of Psion Series 3,5 and Revo users, who never really warmed to the earlier Communicator models, may well be tempted by the 9500, even though it's pitched at enterprise accounts and is far more expensive than the earlier PDAs. (A basic PC notebook can be bought for less than an unsubsidized 9500).
In terms of features, this phone delivers in terms of everything except screen size and pen input. The 9200 series already was an outstanding PIM - excellent handsfree support, the most flexible address book of any PDA, for example, and the most capable Microsoft-compatible 'portable office' to be found on a handheld.
But when it launched in 2001 it lacked GPRS support just as 2.5G networks were becoming ubiquitous, and had poor PC synchronization (relying on an RS-232 serial connection) and no Bluetooth. More importantly, it couldn't be used as a world phone. Subsequent updates still left the user with precious little memory.
The 9500 more than compensates for the connectivity deficit. In addition to EDGE, the phone will connect to Wi-Fi networks, although Nokia doesn't publish how long the phone's 1300 mAh battery will survive on a wireless LAN. Nokia states that with Wi-Fi in idle mode the phone's 200-300 hours of stand-by falls to 180-240 hours.
Bluetooth, a VGA camera and USB support are now built-in. The keyboard has also been improved, although falls short of the ingenious Series 5 and Revo keyboards. It's slightly lighter than the 9200 series, but that little improvement means a lot, we discovered. As a closed-phone, the new Communicator sports a Series 40 style 128x128 color screen.
We encountered issues with both the 9210 and 9290 hinges - a familiar weak spot for notebook PC users, and hopefully Nokia has paid attention.
On the downside, the user interface is firmly rooted in 1996, when the first Nokia 9000 Communicator was introduced. The Series 80 allows 640x200, far less than it could, but the UI makes poor use of the limited space. Typically the "Indicator area" on the left of the screen and the "command button array" on the right soak up 184 of the 640 pixels.
This won't be a mass market phone. Even the high end PDA market is small beer compared to one-handed smartphones which are essentially portable office document 'viewers'. The brick form factor slips easily into a suit pocket, but simply isn't a casual consumer device.
But the 9500 is well-primed for the vertical enterprise markets that Nokia and IBM envisage. And the series had always had a cult following with system administrators.The question that remains is how quickly Nokia brings a communicator to market 'for the rest of us', based on Hildon. ®