MacMall says Apple G5s are history
Sorry, piece of history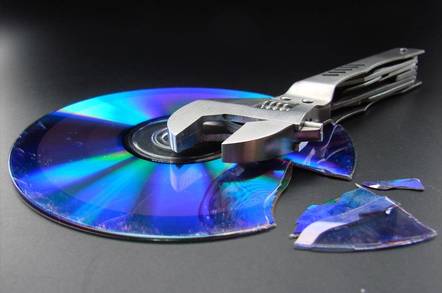 How do you make used parts of supercomputer seem enticing? Bill them as a pieces of history.
That's what MacMall is doing with the old G5 computers used to make up the now iconic "Big Mac" Virginia Tech supercomputer - ranked the third fastest system on the planet. The university recently decided to switch out the G5s with Apple's latest Xserve servers. This means close to 1100 G5 desktops are up for grabs.
MacMall isn't holding back with the refurbished kit, billing each G5 as a piece of history. And in some ways MacMall is right.
The Virginia Polytechnic Institute and State University system helped put Apple on the supercomputing map in a big way. The machine proved the merits of Apple's G5 processor - aka IBM PPC 970 - and the company's server aspirations. Apple's Xserve tends to end up in mostly Apple shops, but the university work proved it could be an option for any customer in the high performance computing field.
But if the "Big Mac" is a piece of history, it's only because the system sticks out as a shining example of success in an otherwise dull story.
Apple has yet to prove it can capitalize on "Big Mac's" success in a big way. It will take some time to see if the Mac maker can close deals with other schools or big business.
That bit aside, customers can pick up a refurbished system for $2,799. It ships with dual 2.0GHz processors, 1GB of memory and a 160GB hard drive. The computers start shipping next week. ®