Sun says HP customers are 'ripe' for change
HP agrees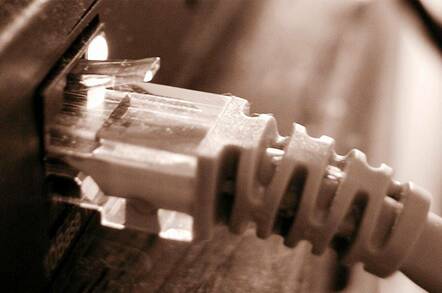 Playing on the doubts surrounding HP's future server plans, Sun Microsystems this week launched a verbal assault against its rival.
HP has long been the biggest backer of Intel's high-end Itanium processor, but industry rumors say it could announce a line of servers based on AMD's Opteron processor as early as this month. This shift in server strategy has Sun salivating and pushing the impression that HP will leave its customers in a state of utter confusion.
"The rumored news about an Opteron product line is particularly interesting to say the least!," wrote Sun senior vice president Larry Singer in an internal memo obtained by The Register. "We can only wonder if HP really knows where it is going considering this latest shift in its strategy. The only people more confused than HP must be its customers. And I'm sure Intel must be feeling a little uncomfortable right now, as well."
"What we're seeing from HP is a product roadmap that has more twists and turns then a roller coaster; not particularly comforting if you're a customer considering long-term, strategic, IT investments. By contrast, Sun's commitment to binary compatibility and a clear roadmap has held strong over the last 20 years."
The tone of this memo is a pretty clear indication that is was meant to find its way into our grubby hands. But while the marketing language is a bit heavy, it does point a strategy Sun seems to be fairly serious about.
"We think the HP install base is very ripe," said Sun's CEO Scott McNealy, during a speech here today. "I just think that the Itanium, HP-UX, Windows, printer story is quite confusing and disconcerting for a long term enterprise player . . . We are out head hunting."
Sun's bluster is impressive given two to three years of serious struggles in the server business. But, of all Sun's rivals, HP does make the easiest target.
HP has been trying to move PA-RISC and Alpha server customers onto the Itanium processor. Both Intel and HP - co-developers of Itanic - have spent millions on marketing and software porting aid to help this transition along.
HP surely intends to keep the Itanium migration in place, but the introduction of Opteron servers would complicate matters. Itanium was once seen as a Xeon replacement from the low to high-end. Now, it looks more as if HP will promote Opteron as the Xeon replacement and leave Itanium to fend off its own RISC chips and those from IBM and Sun.
Feeling a bit of pressure, HP has decided to launch its "most ambitious" advertising campaign of all time to convince large businesses that change is good.
"We asked hundreds of CIOs and IT executives what keeps them awake at night. The universal response was 'change," said Allison Johnson, senior vice president of Global Brand and Communications at HP. "With this campaign, we hope to help companies see the benefits of embracing change."
HP is using 'change' in this context to talk about its utility computing types of technology. The company means to help customers react to spikes in demand or a changing business model with a bit more ease. We, however, doubt that application provisioning keeps too many CIOs awake at night. More likely, they fear a major overhaul of their data center toward an unproven architecture - Itanium/EPIC.
But just as Sun claims to have HP on the run, HP says it has won over numerous Solaris customers with its Linux server line. HP is on the attack from below. This is an effective push given the rather slow sales of Sun's Linux servers to date.
Over the next few months, you can expect to see some pretty heavy positioning among the major server vendors. Opteron's momentum appears on the rise, and Intel is set to unveil its x86-64-bit answer to AMD's chip. All of the big boys are trying to line up their strategies around either one or both of these chips and it should make for a good show. ®
Sponsored: How to get more from MicroStrategy by optimising your data stack