'It was all Craig Conway's idea, anyway' -Oracle
Foot-stamping at DoJ staff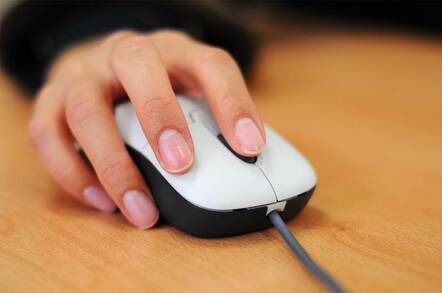 Oracle has responded to the DoJ staff's recommendation that its acquisition of Peoplesoft should be blocked, by claiming that the whole merger was Craig Conway's idea in the first place.
In a statement released to the media today, Jim Finn, an Oracle spokesman, said:
"The initial proposal to merge PeopleSoft's applications business with Oracle's applications business came from PeopleSoft CEO Craig Conway, who proposed that he was the best person to run the combined companies' applications business and never mentioned any antitrust concerns."
He goes on to outline how, once the bid was in place, Conway said that he wouldn't sell at any price. Next he "began a long and intensive lobbying effort aimed at persuading the Antitrust Division of the U.S. Department of Justice to block the deal," which according to Oracle has complicated and prolonged the Justice Department review of the merger.
Meanwhile, the legal team attempted to downplay the importance of the recommendation, in contrast to The Wall Steet Journal's view that this represents the last nail in the coffin.
James Rill of Howrey, Simon, Arnold & White, Counsel for Oracle, said the decision would be made sby the Assistant Attorney General, not his staff. He also noted tthe AAG's decision differed from the recommendation of the staff in many previous cases. "This process simply is not complete," he argued.
Peoplesoft said it expects a final decision no later than March 2nd. ®
Related stories
Peoplesoft spurns Oracle's final final offer
Oracle hikes Peoplesoft bid to $9.4bn
Sponsored: Webcast: Build the next generation of your business in the public cloud