From Whitehall to Zanzibar
The mother of all marketplaces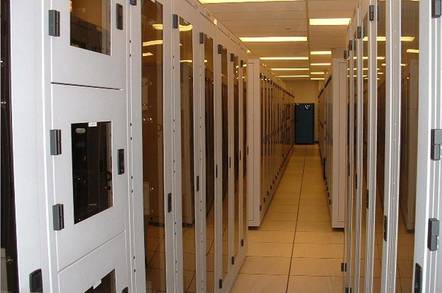 Public sector procurement is set for a major revolution when a new end-to-end e-trading hub launches next year.
The Whitehall project, currently being developing under the working title of 'Zanzibar', will give suppliers a single point of access to the government marketplace, regardless of their size or sector.
Within three years, the service is expected to generate over £70 million of financial savings for government, shaving up to £41 off the cost of each fully automated transaction.
By then, the Treasury's Office of Government Commerce (OGC) forecasts that some government departments could be placing on average 40 per cent of their total spend through Zanzibar. The service is tentatively expected to be ready to implement in government departments and agencies from March 2005.
While the focus at this stage is on central civil government, the OGC may consider making the service available to the wider public sector.
The virtual marketplace will incorporate a Purchase-to-Pay (P2P) electronic procurement and trading environment offering buyers access to suppliers and their catalogues online. Departments will use Zanzibar via a central web portal, or the eProcurement modules of their Enterprise Resource Planning Systems. It will also integrate or interface with their back-office finance systems.
Also central to the project will be a data warehouse, collecting management information on goods and services bought through Zanzibar, including supplier details, prices paid, by whom and when, government-wide. As well as benchmarking prices and supplier performance, it's hoped this will help the government to identify opportunities for savings through collaborative procurement, rather than using one-off contracts.
Departments wishing to use Zanzibar are likely to have to pay a one-off joining fee followed by a fixed, annual fee, but this will not be transaction-based.
Suppliers may pay a nominal set-up charge for using Zanzibar, with those not yet fully e-enabled having the option to have their catalogues hosted on the hub, if they have a supply contract with a participating government department or agency.
To help suppliers in trading online with public sector buyers, Zanzibar will use common standards for electronic purchasing data, which will help suppliers' IT systems communicate with those of government, and also significantly reduce procurement costs.
"We're very enthusiastic about Zanzibar and the benefits available to the public sector as well as suppliers", said Peter Court, the OGC's eCommerce programme director.
"The Government procurement community recognise that Zanzibar can help them to realise these benefits and many departments and agencies are already seeking to sign up to this project. We hope even more will want to join over the following months."
More on Zanzibar here.
eGov monitor Weekly is a free e-newsletter covering developments in UK eGovernment and public sector IT over the last seven days. To register go here.