Smarter use of information 'critical' to egov success
People want services with IQ, says IB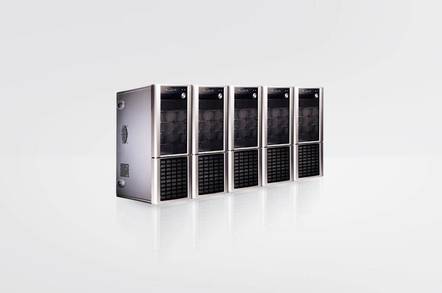 Jim Irving, Information Builders' UK MD, has called for the Government to extend its remit for the kind of services it should offering people online.
Speaking at the eGovernment conference in London last week, Irving acknowledged that the government's plans to get its services online by 2005 were well underway. But it needs to go beyond merely offering services like drivers licence and passport applications over the Net, he said.
"I can pay for my council tax online," he said "And I can complain if my bins are not empty. But what I would also like is an analysis of recent crime activity. Not just by county, but right down to street or even post code level."
This is not a controversial position for Irving to take: this is exactly the kind of information processing and analysis that his company offers. Although raising the issue is a little self-serving, Irving has an example of what he means: In New York, Information Builders has built a portal for the Department of Health that enables the public to access the results of recent health and safety inspections for over 19,000 restaurants in the city's five boroughs. According to Irving, the public confidence in the DOH has increased, as a result.
Irving argues that this kind of information to the public is crucial to the success of eGovernment. He also warned against going ahead with an IT project for the sake of the project, counselling the audience to think projects through and be sure that any implementation has been tested and meets all their needs in terms of performance, scalability robustness and so on.
"Corporate organisations have used business intelligence systems for many years to analyse trends, report on exceptions, embrace corporate performance management, customer relationship management, targeted marketing and business activity monitoring," he said. "This has led to improved efficiency, competitiveness and provided more timely information upon which to make decisions. Ultimately this needs to be the next phase for online government services in the UK." ®
Sponsored: Detecting cyber attacks as a small to medium business