Foundry beefs up high-end Gig switches
Gigabit over copper driving recovery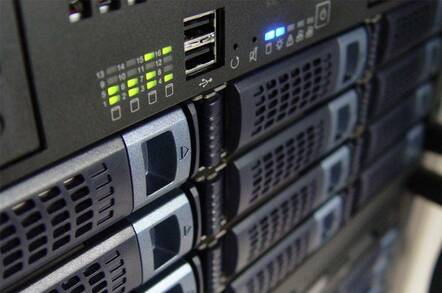 Foundry Networks has strenghtened its enterprise and carrier offerings with the release of enhanced fibre and Gigabit over copper modules for BigIron MG8 and NetIron 40G terabit switches.
The product additions include a 40-port 10/100/1000 Mbps Gigabit Ethernet (GbE) over Copper module with RJ45 interfaces and a 2-port 10 Gigabit Ethernet module with XENPAK optics.
The modules are designed to enable mix and match deployment of of GbE and 10GbE port configurations. When fully loaded with the 40-port GbE modules, the MG8 and 40G can support up to 320 non-blocking Gigabit Ethernet ports in a single chassis and 960 non-blocking Gigabit Ethernet ports in a seven-foot rack.
When configured with the 4-port 10GbE module, the MG8 and 40G will support 32 10GbE ports in a single chassis and 96 10GbE ports in a standard seven-root rack.
Ken Cheng, VP and general manager of Foundry's Enterprise Business Unit, told The Register that the global market has not been pretty for networking vendors over the last few years, but said that green shoots of recovery were starting to emerge.
"IT spending has started to pick up. There is a pent-up demand and infrastructure upgrades are inevitable now to support the upcoming business growth that companies are predicting."
According to Cheng, Gigabit over Copper is one of the main drivers for this recovery because the technology has fallen rapidly in price over the last few years and is now being shipped as standard by most large corporate server vendors.
"The fact that we are now getting Gigabit capacity machines with powerful processors capable of driving Gigabit data rates is driving companies increasingly begin deploying the technology in wiring closets and at the edge of corporate networks," Cheng said.
In many cases, the adoption of Gigabit is mirroring the take up of Fast Ethernet where companies bought in the technology simply because there was little or no price premium on the faster technology - not because they actually needed the additional bandwidth, according to Cheng.
The price premium for Gigabit compared with 10/100 switches has been reduced to around 20 per cent, with the result that the technology will rapidly become the de facto corporate standard, he forecasts.
Such price reductions also mean that margins on Gigabit kit are also falling, but Cheng dismisses suggestion that a firm such as Foundry will be squeezed out by high volume commodity networking manufacturers.
"The migration from Fast Ethernet to Gigabit Ethernet continues to pose technology challenges which helps us to fend off the off shore producers that are good at the 10/100 kit but not good at sophisticated Gigabit equipment." ®
Sponsored: Detecting cyber attacks as a small to medium business