Vignette buys into traditional ECM with Tower Technology
Transformation through acquisition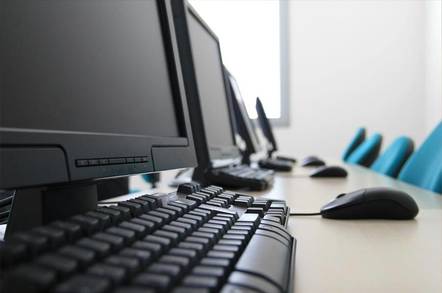 In the dim and distant past we would have described Vignette as a "personalization engine," to create web sites that mutated depending upon who was looking at them. Somewhere in the last decade Vignette has shifted over to a generalized all singing, all dancing content management firm. Now lured by potential "Sarbanes Oxley" class revenues due to content compliance, it has acquired Tower Technology and completed the transformation to include full blooded, traditional document and recods management.
Tower will cost the company $125m and appears to have been originally based in Australia but now runs from its Boston US headquarters although we couldn't find confirmation of that on its web site.
Back in September Vignette acquired Intraspect Software, a collaboration software specialist to go with the bigger purchase of Epicentric, that it was still digesting from the previous year. Intraspect had been in a deep partnership with Epicentric and Vignette paid $20m for it. But even after the deal Vignette remains cash heavy and hell bent on transforming itself through acquisition, with $238m in the bank after the Intraspect deal, with its revenue firmly stuck at just under $160m, not moved for a few years, but profitable for this last quarter and break even for the year.
Epicentric and Intraspect took Vignette into collaborative business portals and now Tower Technology will take it into enterprise document and records management.
There is no record of how much revenue this will add to Vignette, but we would expect it to pay no more than twice revenues for such an acquisition which would indicate an upswing in the order of $15m a quarter. Upon completion of the transaction, Vignette reckons it will be able to mix it with the big content management players, EMCDocumentum, Filenet and the freshly inflated Open Text, itself just completing several acquisitions to double its size and ready to offer compliance management related initiatives such as Sarbanes-Oxley 302 and 404, HIPAA, SEC 17a4, DoD 5015.2, GLB and Basel II.
Thomas Hogan, Vignette CEO, said: "The acquisition of Tower Technology, when combined with our past acquisitions of Epicentric, Revenio, and Intraspect, will transform Vignette from the recognized leader in Web content management to the industry's only combined suite of enterprise content management services."
Vignette will inherit its Tower IDM, a webenabled, document processing system, Tower Seraph, a comprehensive records management system that is DoD 5015.2 compliant and Tower WebCapture which enables capture and aggregation of content from an online transaction.
© Copyright 2004 News IS
News IS is a weekly newsletter published by Rethink Research, a London-based publishing and consulting firm. News IS covers the news announcements, business transactions and financial statements of the top 150 or so IT vendors, along with other news of interest to the modern senior IT manager working within data centre technologies. Subscription details here.