Siebel earnings rise as revenue slips
Cost cutting pays dividends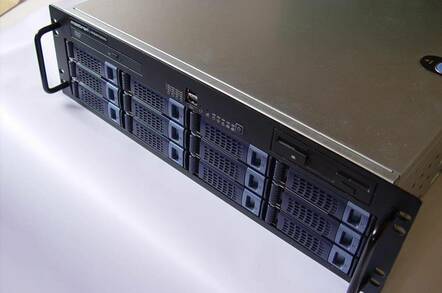 Siebel's earnings were up 9 per cent even as sales fell 7 per cent for the quarter ending 31 December.
The company, one of the biggest makers of software used to manage business functions, said that net income in its fourth quarter came to $41.5 million, or $0.08 per share, compared with a net loss of $38 million, or $0.08 per share, a year earlier. Revenue slipped to $366.7 million from $394.7 million a year ago, the California-based company said.
Software licence sales, considered an important metric to gauge the firm's future growth, came to $150.3 million, down from last year's $157.4 million.
The latest figures were broadly in line with raised guidance issued by the company earlier in January. At the time, the firm said it expected to earn $0.08 a share in the quarter, with revenue of about $365 million.
The company said that the expectation-meeting results reflected a rise in corporate spending on information technology. Cost cuts over the last year also helped to boost profits, commented CFO Ken Goldman in a conference call. He said that restructuring helped save more than $100 million between 2002 and 2003. Many of these cost cuts related to compensation, travel and other expenses.
Still, in after hours trading, the company's shares dipped on the back of a conservative forecast for the current and upcoming quarters. Siebel said that in the first quarter it expects earnings per share of $0.04 to $0.05 on total revenue of $315 million to $335 million. Licence revenue in the first three months of 2004 should be between $110 million and $125 million. For the April to June 2004 period, Siebel predicted earnings per share of $0.06 to USD0.08 on total revenue of $340 million- USD365 million and licence revenue of $120 million to $140 million.
In other commentary released with its results, the firm said it did not believe that it had violated US Securities and Exchange Commission (SEC) rules after certain company officials took a group of equity analysts to dinner at a financial conference. The SEC is still investigating the matter.
Earlier this week, Siebel said it would acquire Ineto Services, a customer relationship management (CRM) hosting company, in an effort to compete with rivals like Oracle, PeopleSoft and Web-based CRM specialist Salesforce.com, which is set to go public later this year.
© ENN