Software brownouts turn SAN users blue
Networking away uptime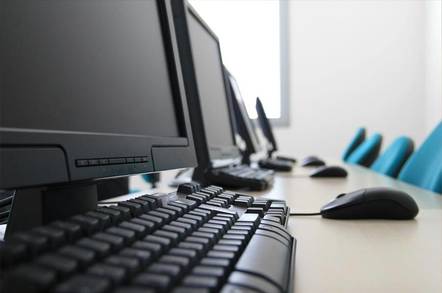 Somewhere in the vendors' sales pitches for a storage area network the phrase "application brownout" went missing.
An exhaustive search through material from EMC, HP, IBM and whomever else shows an incredible list of adjectives used to describe a SAN - ease of deployment, scale, high uptime and performance gains top the list. But researcher Ashton, Metzler & Associates has application brownout at the top of its SAN list after polling more than 100 IT professionals about their storage systems.
Close to 70 percent of the companies surveyed are seeing application brownouts - when one or more apps slows and then self-corrects - at least once a month. A stunning 25 percent of the respondents suffer from app brownout at least once a week. End user productivity loss and revenue declines are the consequences of this kind of SAN failure.
And what's worse is that the SAN customers don't know how to fix the problem.
"The lack of management and performance tools limit a user's ability to identify problems, with approximately half of respondents indicating that they do not have a good handle on what causes brownouts," said Ashton, Metzler & Associates.
Few vendors ever have the guts to say that building a SAN is easy. Moving from a direct attached storage model to one riddled with Fibre Channel, little NAS (network attached storage) boxes and routers, routers everywhere has inherent challenges. But the promise was that once all the dirty work was done, life would get easier for the administrators and end users would rejoice at better data access and performance.
Customers appear to have bought this pitch in spades. More than 80 percent of the companies surveyed by Ashton, Metzler & Associates admitted to owning a SAN, and 26 percent have rolled out five or more of the suckers. In addition, customers are moving more and more of their business software such as ERP and CRM apps onto the SAN.
But with every new app rollout comes more brownouts, network congestion and costs.
"This study clearly indicates that SANs are gaining momentum in IT departments everywhere," said Jim Metzler, founder, Ashton, Metzler & Associates. "We've moved beyond the early adopter phase, but with the growth of storage networks comes growing pains. We strongly urge enterprises to take a close look at how they architect their SAN, paying special attention to technologies that can deliver real business value. If your SAN provides a cost effective platform for storing and retrieving data, but doesn't have the intelligence to support business-critical applications, the economics just don't make sense." ®
Related stories
Cisco CEO disappointed with SAN progress
HP revamps low-end storage line
Sun ready to link Solaris x86 boxes into the SAN
Sponsored: What next after Netezza?