Police given power to lock up your data
But only if there's a 'catastrophic incident'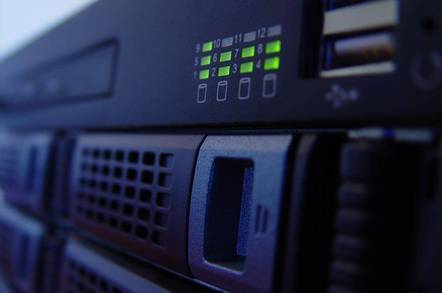 UK firms have been warned to prepare for impending changes to national law that will give the police powers to deny staff access to offices and mission critical data in the event of a major incident.
Under proposed amendments to the Civil Contingencies Bill, the police will be able to evacuate danger areas should a "catastrophic incident" occur.
Gavin Smith, founder & CEO of remote backup firm DataFort, claimed the changes will mean that companies could be prevented from using premises or systems for an indefinite amount of time, leaving data open to system failure and malicious hack attacks.
"Any company that cannot access its data for an extended length of time is going to suffer financially," Smith said. "Firms that rely on systems and information for their very existence should make sure their back-up systems are working properly and that plans are in place to allow business to carry on at a sustainable level should the worst happen."
The Bill will also grant law enforcement officers additional powers that will allow them to restrict access to "sensitive sites" and seize property. &regl
Smith warned that setting up remote working for individual users is relatively straightforward, but a much greater effort is required for whole companies to migrate day-to-day business away from an established location.
As 2004 kicks off, Smith predicted that UK companies should be prepared for business disruption on a more frequent and less tangible basis, as the recent cancellation of US-bound flights has demonstrated: "Companies need to prepare for the unexpected. As the UK and US governments become more and more vigilant, disruptions to business will become more frequent." ®
Sponsored: Becoming a Pragmatic Security Leader