Cray to set Strider and Black Widow loose on server world
Spidery future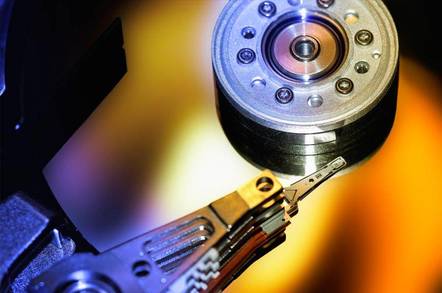 Details remain fairly thin on Cray's Opteron-based supercomputer ambitions, but last month at an investor's conference some more information on the upcoming systems trickled out, including their "Strider" code-name.
This year will mark Cray's effort to package its Red Storm supercomputer for a wider audience. The system will run on hundreds of AMD's Opteron processors and, according to the investor documents, be upgraded in 2005 with the Strider 2 system and then again in 2006 with Strider 3. Way off in the future a Strider X box also exists, which confirms a long term affair with AMD's fledgling chip.
The Strider kit, however, is just part of what Cray sees as a bright future for itself. In 2004, Cray also plans to update its X1 computer with the X1E and then release a new system in this line code-named Black Widow in 2006. Cray's ambitious plans are bolstered by a record third quarter in which the company set its highest revenue total to date at $63.8 million.
Cray is banking on the notion that Opteron can take on the role of the commodity processor for the non-commodity high performance computer market. Should Opteron reach its expected volumes, Cray will have access to a fairly cheap but powerful chip that can be wrapped with proprietary interconnects and other technology to attract the most demanding of customers.
Like a number of serious server makers, Cray is looking for new customers to pick up high-performance machines. The traditional customers in the government and research sectors are still buying, but lower prices for big kit means biotech firms and a host of Fortune 2000 companies can start picking up Cray systems as well.
"Red Storm (Strider) productization will expand the addressable market to the enterprise segment in 2005 where growth rates are higher," Cray told investors.
Cray, however, will be hard pressed to beat out larger rivals for this enterprise business. IBM, HP and Sun Microsystems are not ignoring the high-performance computing market and will enjoy many of the same benefits felt by Cray should high-end chips become more commodity types of products. With revenues tough to come by for all the hardware makers, you can be sure that the big boys are eyeing Cray's specialized piece of the server pie. ®
Related Stories
Related Stories
Cray preps new Opteron-based product line
DARPA puts millions in U.S. vendors' pockets
Sponsored: What next after Netezza?