Pulse detected in data networking market
Cisco sweeps all before it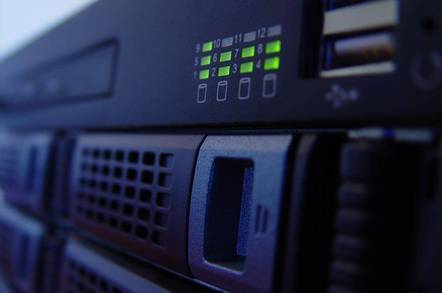 Light at end of the tunnel glows for network equipment vendors
But it's not burning bright
The enterprise and carrier networking sectors are at last heading for an upturn. But so very slowly, according to two new Gartnerr studies
Worldwide Ethernet switch port shipments, according to the market watcher's preliminary number crunching, totalled 43.5 million units in the third quarter of 2003 - 10 per cent up on Q3, 2002. But before Cisco et al start popping the champagne corks, the same stats show that global Ethernet switch vendor revenue declined 10 per cent from a year ago to $2.6 billion.
"Viewed in context with other factors, these results suggest overall market conditions are improving," said Rachna Ahlawat, principal analyst for Gartner's Enterprise Networking and Communications Worldwide group.
"However, it remains to be seen if the increase in revenue is just seasonal. The networking market is dependent on economic conditions and their effect on the business cycle."
Unsurprisingly, Cisco Systems dominated the market in Q3, claiming 73.6 per cent of worldwide Ethernet switching revenue and 37.4 per cent of port shipments. Nortel, 3Com, Foundry and HP lined up (in that order) to complete the top five rankings.
Overall ranking of the vendors shifted slightly since the last quarter, with Extreme Networks dropping out of the top five. Foundry Networks had a good quarter with 15.5 per cent growth that propelled it up two spots to fourth place.
Results over the last eight quarters show signs of market consolidation, with the top seven vendors' market share increasing to 92 per cent in Q3, from 85 percent in Q4, 2001.
In the carrier space Gartner found that global service provider router (SPR) sales totalled $541 million in Q3, 2003, 19 per cent up on the previous quarter. This is the second consecutive quarter of positive growth since the beginning of 2002 - which bodes well for next year.
"This extended upturn has increased optimism that the SPR market will enjoy sustained growth in 2004," said Jennifer Liscom, Gartner analyst.
"Cisco experienced another strong quarter as orders from service providers were stronger than expected in the United States. Juniper also showed solid results buoyed by strong sales in the core."
Cisco Systems kept its lead in the worldwide SPR market in Q3, claiming 55.2 per cent of worldwide revenue and 51.4 percent of shipments. Juniper, Nortel and Redback came in second, third and fourth respectively, with Nortel solidifying its position after enjoying very healthy 39 per cent sales growth. ®