Brocade: Dell deal comes at a price
Customary hard terms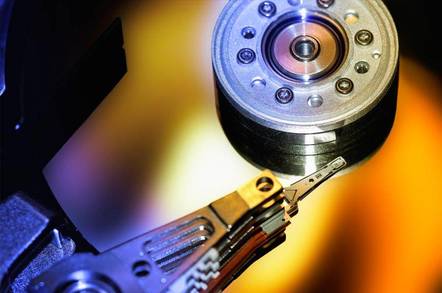 Dell has forced its customary hard terms on Brocade Communications in return for a very important channel to the low-end SAN market, according to sources. Brocade will need to pick up a significant amount of business from the deal to protect profit margins.
The deal, which sources say was influenced by EMC, will see Dell bundle an 8-port low-end Brocade switch with the Dell-EMC-badged CX200 mid-range Clariion disk array, and a yet-to-be announced CX-100 array. Dell already OEMs the same 8-port switch from Brocade and sells it as an individual item, but the bundles are certain to increase Brocade's sales into the growing low-end of the storage networking market. These are mostly sales to greenfield-sites that have yet to be locked into any one switch vendor's customer base.
As part of the forthcoming bundles, the 8-port switch will carry a street price of around $500 to $700 per port - well below the current $800 to $1,000 from other Brocade outlets, or from Brocade's low-end SAN rivals QLogic and McData. Although the deal represents a good opportunity for Brocade to boost its sales, the boost will have to be large in order to protect the company's profit margin. The cost of making SAN switches is related to the amount of integration of the silicon inside the devices, and Brocade is widely perceived to be one step behind its rivals in this area. The company is already facing serious low-end pricing pressure from rivals McData and QLogic.
Dell has a reputation for forcing narrow margins on its suppliers, but the news is the latest demonstration that pricing has become a key issue in the SAN market. Last week McData admitted that because of protracted pricing negotiations with its largest OEM partner EMC, it will miss its third quarter revenue by a significant margin. Brocade was competing with QLogic and McData for the bundling deal, for which the sources said Dell had initially demanded prices equivalent to between $350 and $500 per port on the street - prices that no supplier could match in the short term.
Source: Computerwire/Datamonitor
Related Research
The Storage Outlook: Managing to maintain growth