Apple G5 pushes ahead of Intel, AMD in supercomp list
And Alpha ahead of all four of 'em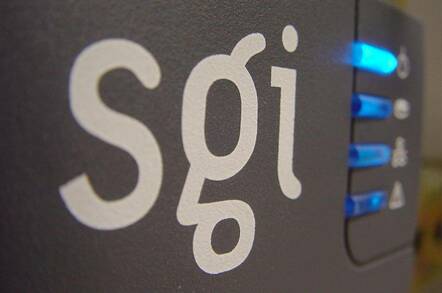 Top500 released its latest list of the world's five hundred most powerful supercomputing rigs, yesterday.
Naturally enough, Intel was quick to spin the announcement of the 22nd edition of the Top500 as a thumbs up for its own high-performance computing endeavours. So, 189 of the 500 systems listed are based on Intel processors, it said. That compares to 115 based on "the closest competing architecture", whatever that is.
It still leaves Intel in the minority, of course, but with the number of Intel-based systems on the list growing from 56 a year ago, that could change if the company maintains its growth rate.
Almost 17 per cent of Intel-based systems were constructed out if Itanium chips, with the vast majority based on IA-32 Xeon processors.
Intel took two of the top five slots, but failed to break into the top three. Leading the list with gigaflop maximum and peak scores of 35860 and 40960, respectively, was the Japanese Earth Simulator Center's NEC-built 5120-CPU supercomputer.
Next was the Los Alamos National Laboratory's 8192-chip AlphaServer-based ASCI-Q with scores of 13880 and 20480.
And straight in at number three came the Virginia Tech's X, comprising 1100 dual 2GHz Apple Power Mac G5s, and scoring 10280 and 17600.
NCSA's Tungsten scored 9819 and 15300, putting it in fourth place. Tungsten comprises 1250 dual 3.06GHz Xeon-based PowerEdge 1750s.
The Pacific Northwest National Laboratory's 1936-chip 1.5GHz Itanium 2-based MPP2 system came in fifth place thanks to gigaflop scores of 9819 and 15300.
The highest-scoring AMD-based rig comprised 2816 2GHz Opterons and scored 8051 and 11264. Called Lighting, it resides in the Los Alamos National Laboratory, and rated sixth on the list.
You can read the full list of the top 500 supercomputers here.
Having missed the top three, Intel is already gunning for the leadership slot on the next list, due to be announced in June 2004. It will equip the Lawrence Livermore National Laboratory with a 4000-processer Itanium 2 rig.
And it's spending $36 million and donating engineering resources to get more IA-32 and IA-64 systems on the list (surely "to bolster R&D and investment in future HPC designs and solutions"? - Ed). ®
Related Stories
G5 cluster secures elite spot for Apple, IBM
Super fast Linux supercomputer goes online
AMD strikes two cluster deal with Los Alamos
AMD Opterons to power Great Supercomp of China