IBM brings PPC 970 – aka G5 – to blades
Linux first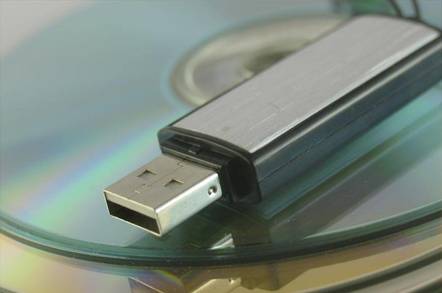 Fresh off the success of the now famous Big Mac cluster, IBM has planned a new line of blade servers based on its PowerPC 970 processor.
According to this document, IBM plans to roll out the BladeCenter JS20, which will be comprised of dual processor PowerPC systems. The processors will run at 1.6GHz with an 800MHz front side bus. They will fit into the existing BladeCenter chassis used to house Xeon-based blades.
Consumers will be familiar with the PowerPC 970 in its role as the heart of Apple's new G5 computers. A researcher recently linked more than 1,000 of the G5 systems together to gain the third spot on the top500 list of supercomputers. This feat garnered plenty of press for both Apple and IBM.
IBM has long talked about taking its 64bit processors to blade servers, but some expected the chip to be its standard Power4 processor used in Unix servers. The PowerPC 970 is a derivative of the Power4 but may well have a bit better price/performance.
Intel has its own 64bit chip that can play in the blade market - it's called Deerfield or the low voltage Itanium 2. Sun sells blades based on derivatives of its Sparc processor and will eventually roll out Athlon-based and Xeon-based blades.
"For this class of system, the 970 would seem to be a better fit for IBM," said Gordon Haff, an analyst at Illuminata. "It's more price/performance oriented than the Power4 or its follow on - the Power 5. Therefore, it's more of a direct match with Opteron and, to some degree, Deerfield."
The PowerPC 970 appears to have caught some of IBM's engineers by surprise.
"I don't know how much of it was the 970 actually performing better than it was designed or simulated to do and how much of it was a bright bulb lighting over some IBMers head," Haff said. "The idea is 'Wow, this thing is fast. I guess we ought to be using it for something besides workstations."
The new BladeCetner systems will ship with 512MB of memory standard and support up to 4GB of memory. They will also have dual Gigabit Ethernet connections with failover support, an integrated management processor and up to two 40GB IDE hard drives.
The bad news is that the system is not likely to be available until the late first quarter of next year, according to information seen by The Register.
It looks like IBM will offer SuSE Linux and TurboLinux on the system first and not roll out AIX until the third quarter of next year.
"AIX's strength is not in the low end," Haff said. "The future is really with Linux down there."
IBM has, however, already set a list price of $2,699 for a two processor blade and will take orders. ®
Sponsored: Becoming a Pragmatic Security Leader