IBM speeds up low-end server line
Intel and Unix boxes upgraded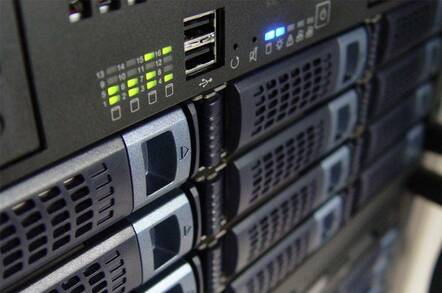 Infused by stellar recent performance, IBM's server group has conducted a mass upgrade of kit across both Intel-based and Power 4-based server lines.
In the second quarter, IBM managed to gain share from fierce Unix rival Sun Microsystems and keep Intel competitor HP at bay. Big Blue continues to use an aggressive pricing strategy against its competitors, selling hardware at a discount in order to pick up lucrative software and services sales. IBM is one of the few companies that has the size and diverse set of businesses needed to pull this tactic off, and it knows it.
Making matters worse for rivals, IBM is not resting on its laurels. This week, it launched a fairly massive upgrade of kit, adding Intel's latest Xeon processors and faster Power 4 chips into the product mix. In addition, IBM fixed some problems with its workstations and rolled out new software.
Starting from the bottom up, IBM says its now shipping a 1Gb integrated Ethernet port with the IntelliStation Power 275 workstation. Some readers will recall that IBM pulled the Ethernet controller from this product for unspecified reasons, although Broadcom is a suspected culprit. Nonetheless, the 10/100/1000 Mbps controller is back with IBM halting shipments of a separate Ethernet adapter replacement part.
Next in line for an upgrade is IBM's low-end p615 Unix server. The system had been shipping with a 1.2Ghz version of IBM's Power 4+ processor but will now come with a 1.45GHz processor. The two-way box can run either AIX or Linux and ships in both tower and rack configurations. Starting price for an AIX box is around $8,254.
In addition, IBM has released version 1.3.2 of its Cluster Systems Management software, which includes new support for Linux clusters on the pSeries systems. Already available with the xSeries servers and AIX on IBM's pSeries gear, the cluster software now works with SuSE Linux Enterprise Server 8 and TurboLinux Enterprise Server 8 on IBM's p615, p630, p650 and p655 servers. IBM has also added the x445 and Blade Center HS20 8832 products to the list of supported Intel hardware along with improving the installation of the cluster software on SuSE Linux.
On the Intel side of the house, IBM has upgraded its x235, x335 and x345 servers. All three systems are now shipping with the 3.20GHz Xeon chip from Intel.
IBM has also souped up its blade servers in a couple of ways. The BladeCenter HS20 system is now available with both the 3.20GHz and 3.06GHz Xeon processors. To address power concerns, IBM is now shipping an 1,800 watt power supply for the BladeCenter chassis.
All in all, the product upgrades have IBM's low-end server line good to go for a few more months. ®