Sun searches for a few good Opteron engineers
Serious about Solaris x86-64bit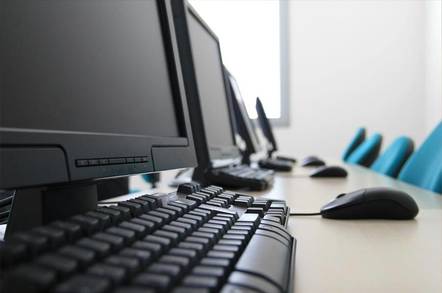 A new job opening posted on Sun Microsystems' Web site confirms the company's growing aspirations to roll out servers based on AMD's Opteron processor.
"Solaris is the world's premier 64-bit operating system," the post on Sun's job board reads. "Now Sun is taking the next step: to make Solaris the operating system of choice for the AMD64 architecture. As a key member of the Solaris engineering team you will help in the planning and implementation of a 64-bit version of Solaris for platforms based on AMD's Opteron line of processors."
This is one of five new job openings at the company, calling for experienced software engineers to do work on tuning Solaris x86 for the Opteron processor.
Back in April, Sun's CEO Scott McNealy confirmed that work was already underway to create a 64bit version of Solaris x86 for AMD's x86-64bit chip. Now, however, Sun appears to be stepping up these operations.
The plan is likely twofold. Sources have revealed that Sun plans to roll out its own Opteron-based workstation. In addition, Sun has been busy testing Opteron servers from various vendors for its Solaris x86 compatibility list.
Opteron has given Sun a nice opening to try and extend the market share of Solaris and keep the OS at the center of 64bit computing. HP's commitment to Itanium has HP-UX relegated to the chip's EPIC instruction set. IBM, on the other hand, is full speed ahead with Linux for x86 chips, preferring to keep AIX on Power-based servers only.
For one and two processor boxes, Windows and Linux will be fine options for Opteron servers, but as the chip matures and larger boxes roll out, it's only natural that companies will be looking for a mature version of Unix to run on multiprocessor systems.
If Sun puts in enough effort, it may well open up a new future for Solaris in the x86-64bit space, which would be a major coup for the company.®
Sponsored: Detecting cyber attacks as a small to medium business