Sun makes rare move to place Lintel kit ahead of Sparc/Solaris
Changing times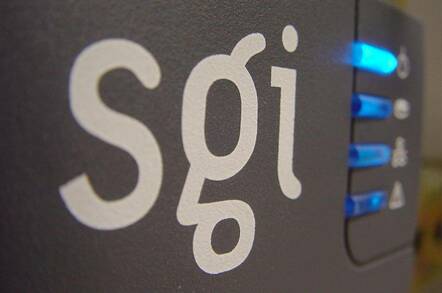 A relatively small announcement out of Sun Microsystems to partner with VoiceGenie for speech software points to a large shift at the company to place Lintel servers ahead of Sparc/Solaris systems when the move makes sense.
Sun is working to tune the VoiceGenie Voice XML Gateway software for its Sun Fire V60x and V65x Intel Xeon-based servers. The VoiceGenie software is targeted at carriers, service providers and large companies trying to roll out speech services that can potentially save money for call center operations. From the standpoint of Sun, however, the interesting part of the announcement is not only that the software will run on Intel-based kit first but also that it will run on Linux ahead of Solaris.
Sun's SPARC/Solaris business boomed from telco and service provider spending in the late 1990s. The Unix/RISC combination was the platform of choice for companies looking to build out large scale operations.
This market has soured for Sun in recent years, along with reduced spending form other once lucrative areas such as financial services. The slowdown in spending along with tepid Unix server interest prompted Sun to start shipping Lintel kit this year.
But even though Sun agreed to offer rival processors and operating systems alongside its homemade Sparc/Solaris gear, the company has been reluctant, to say the least, to ship any Lintel product ahead of comparable in-house systems. Sun makes sure that software arrives first for Sparc/Solaris gear and then later for the Lintel bastard children lurking in the produce line.
With VoiceGenie this trend has been altered, opening a new era at Sun.
The first combo VoiceGenie/Sun products will arrive for Linux by the end of 2003 with version of the speech software on Solaris x86 and Solaris for SPARC not due until 2004. In addition, the press release detailing the move does not even mention what Sparc-based server the software would potentially run on. This is unheard of in the land of the Sun.
This rather minor announcement holds much larger implications for Sun.
There is no question that the company would prefer customers buy Solaris for Sparc and then Solaris x86 ahead of Linux. But Sun has now indicated it's prepared to go out first with Lintel server products, if the shoe fits.
The big question is whether or not this is a one off affair or a sign that similar actions will follow. ®