Storage switch users place McData and Cisco ahead of Brocade
Give me back my ports!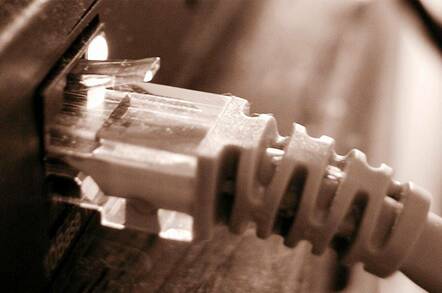 The storage switch users have spoken, and it's not looking good for Brocade.
A three member panel joined the always eloquent analyst Nancy Marrone- Hurley (Enterprise Storage Group) for a switch vendor ranking exercise here at the Storage Decisions conference. Overall, McData came out on top for both the breadth of its product line and proven success in the SAN (storage area network) market. Newcomer Cisco came in a close second, receiving praise for some features the other vendors cannot offer and a compelling roadmap. The loser of the bunch was Brocade.
"Unless Brocade really responds on the high-end this will be a McData and Cisco market," Marrone said. "Broacade has to respond because a lot of people have leapfrogged it."
What's the big problem with Brocade? Well, the panelists and other users in the audience largely agreed that Brocade rested on its laurels for too long. The panelists charged that Brocade took its sweet time rolling out the high-end SilkWorm 12000 product and that the company is reluctant to provide new features.
"Brocade only comes out with something when they absolutely have to," said Michael Passe, senior systems engineer at Beth Israel Deaconess Medical Center.
The overall feeling is that McData provides a wide range of switches, stretching from the low to high-end. The company has also acquired Sanera and Nishan, which should help build out its portfolio. Sanera will help it push farther into the high-end switch market and Nishan adds a nice IP-based product line, iSCSI included. All told, these products will add to an already strong reputation.
Cisco had a late start in the Fibre Channel switch market, but users appear bullish on its prospects.
"Cisco has a lot of promising technology," Passe said. "They have a lot of know how in ASIC and crossbar design. They are the new kid on the block now, but in the next two years, they will probably become the leader in the space."
Analysts have warned that it will take Cisco a long time to build up trust in the storage market. CIOs don't tend to let unproven players fiddle in their data centers. But the message Cisco is providing to potential customers seems to be working. It easily grabbed the second ranking among the panelists, well ahead of Brocade.
Even the most bullish Brocade user was down on the company.
"Brocade is great for support even though we buy their products through IBM, but they seem a little bit weak to market with their products," said Troy Margelofsky, an engineer with Lands' End. "Once Cisco made their announcement, Brocade miraculously got their act together on the 12000."
The users also agreed that they are sticking with one vendor for the time being. The vendors' interoperability talk is encouraging, but no one is believing the line just yet.
"i dont buy it all," said Sanjay Mandloi, vice president at LabMorgan, a unit of JPMorganChase."I don't think any of the vendors are interested in it. We have been burnt many times by this interop buzz word that is going around."
Over time, the users do want to be able to play vendors off of each other, but this won't really be an option for a couple of years, they said. Vendors tend to show interoperability matrices based on very specific versions of operating systems, firmware and applications. Throw a custom app or new HBA into the mix and all is lost.
The users would also like to see the vendors get their act together with efficient SAN designs. As customers stretch up over 20TBs, they are finding that many of the ports in their expensive high-end switches have to be reserved for ISLs (Inter Switch Links). The customers have pushed and pushed for vendors to do something about this, but as of yet, there is little response. Why pay thousands for a 64-port switch when you can only use about 14 of the ports?
"We want true scale with reduced ISL usage," Mandloi said. "When you start putting 64-port switches together, you will see how many ISLs you need. You need to get more bandwidth without losing ports, and the vendors need to think about this. You only get 10 ports out of a 64-port switch right now. How good is that?"
Not good at all. ®