Saudi firm accuses Lucent of bribery
Baksheesh charges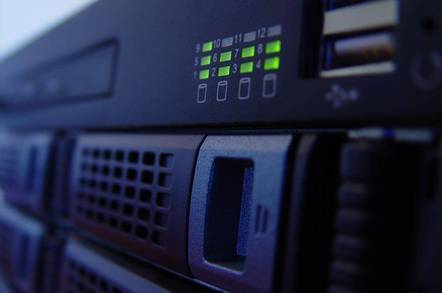 A Saudi Arabian telecommunications group last week filed a lawsuit accusing Lucent of bribing a high-ranking government official to gain business in the Middle Eastern kingdom.
In a lawsuit filed in the New York District Court on Friday, the National Group for Communications and Computers alleges that Lucent and Swiss company ACEC lavished a former Saudi minister with bribes worth an estimated $15 million between 1995 and 2002.
Ali Al-Johani, a former minister of Saudi Arabia's Ministry of Post Telephone and Telegraph, received cash payments, medical expenses, hotel accommodation and free use of private jets in return for pushing the government-controlled Saudi Telecom Company to select equipment supplied by Lucent and ACEC, the suit alleges. As minister, Al-Johani served as chairman of the Saudi Telecom Company over the period on question.
National Group further alleges that it suffered damages if $63 million when the minister intervened to allow Lucent to back out of a contract with the Saudi firm.
National Group is seeking triple damages against Lucent under US racketeering laws.
Lucent has denied the charges against it, describing National Group's lawsuit as meritless. It has pledged to defend itself against the charges. Meanwhile, ACEC is reportedly under investigation by the Swiss government.
The curse of Murray Hill
After a protracted period of restructuring, which saw the loss of tens of thousands of jobs during the ongoing telecoms slump, Lucent was beginning to show signs of turning its business around and putting a difficult three years behind it.
Lucent has an outstanding track record for innovation but a series of poor business decisions and a long string of damaging incidents have brought what was (at least in 2000) a thriving business to relative penury. Securities and Exchange Commission accounting probes and allegations that workers had sold hi-tech secrets to the Chinese have turned Lucent, a former darling of Wall Street, into a tragi-comedy figure. These were followed by rows with its pensioners and shareholders.
To its credit, Lucent has somehow managed to navigate its way through these perilous waters.
Now, just when it looked like things were on the mend, along comes another banana skin. ®
Related Stories
Lucent wins $1bn Sprint gig, splashes more red ink
Lucent workers busted for inside tech swindle
Lucent to probe conduct of dead employee
SEC probes Lucent accounting practice
Lucent slashes 7,000 jobs
Lucent to cut another 15,000 to 20,000 jobs
Lucent to restate sales and cut 10,000 (full-time) jobs
Sponsored: How to get more from MicroStrategy by optimising your data stack