Legato: EMC supplies lifeline
Was there a bidding war?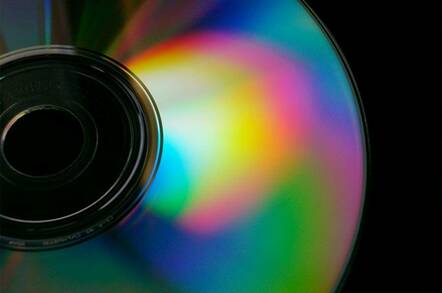 EMC has confirmed its long-rumored intention to buy Legato Systems, announcing a $1.3 billion stock swap for the storage management and backup software supplier. A lifeline for struggling Legato, the deal will help EMC reach its aim of seeing around a third of revenue come from software by 2004.
Leading storage vendor EMC is paying far more than the $750 million it was rumored to have offered for Legato in March and has announced a $1.3 billion stock swap acquisition. This perhaps confirms reports of a bidding war with Sun Microsystems, IBM and HP. EMC may have been prepared to outbid those companies because, unlike them, it doesn't have an established software channel.
Legato's products will not be rebranded, and will continue to be sold by Legato's existing sales force. Among the Legato resellers that EMC does not want to frighten off are HP, Sun, and IBM, which sell significant volumes of Legato software via reseller and OEM arrangements. EMC promised that Legato sales will be boosted by the acquisition, because its software will be offered to EMC's existing customer base through EMC's sales force.
In 2002, Legato posted a net loss of $229 million, up from a loss of $82 million on revenue 8% higher at $262 million. The losses continued into this year and in May the company announced the layoff of between 5% and 6% of its workforce.
Among other problems, the company has not been able to match the breadth of storage software on offer from rivals Veritas [VRTS] and IBM subsidiary Tivoli. Legato spent $403 million in a cash and stock acquisition of hierarchical storage management specialist OTG Software last year. Despite forecasting revenue growth of 30% this year, the company appeared unable to make any more acquisitions to improve its portfolio, as it was hampered by a weak stock price and had just $70 million cash at hand in December 2002.
EMC's deal to buy Legato Systems is a lifeline for struggling Legato, whose losses are mounting and which has slim prospects of surviving alone. For EMC, which aims by 2004 to see 30% of its revenue coming from software, the acquisition delivers an established network of software distributors and resellers, and a software portfolio that includes hierarchical storage management.
Source: Computerwire/Datamonitor
Recommended research: Reuters Business Insight, "The Storage Outlook: Managing to maintain growth" (RBTC0060)
b>Related stories
EMC to buy Legato
EMC puts a hit on BMC Patrol
EMC and BMC SRM dance
Dell and EMC renew their vows
EMC to roll out Windows-based storage system
EMC grabs Astrum Software
EMC backs Brocade on SAN applications
Sponsored: Webcast: Build the next generation of your business in the public cloud