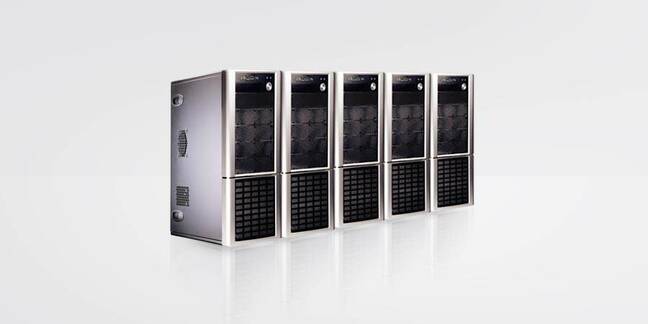 Customers hoping to get their hands on Sun Microsystems' new V210 and V240 servers will have to wait a little bit longer.
Sun has halted shipments on both systems due to malfunctioning onboard Ethernet ports provided by a third-party. Sun found that the ports may "silently corrupt received network packets," according to an alert.
Officially, Sun is saying that it is "working diligently with the supplier to address root cause and corrective actions and expects to resume shipments shortly."
Users notified The Register of the problem, and while they are not terribly upset, they are hoping to play with the new kit. The systems are the first to ship with Sun's long awaited UltraSPARC IIIi processor - aka Jalepeno.
One user remarked, "They are telling us to fit a QFE (quad fast ethernet) card. This is not a fix to me. It's a bit like saying, "Don't use the engine in your Honda, push it with a donkey."
Another user was less kind.
"The major problem that Sun is having just now is that its hardware quality is substantially worse than it used to be and it keeps shooting itself in the foot. I was about to buy several dozen V240s only to be told that they are now on indefinite shipping hold due to a problem with the onboard ethernet.
"How the hell does a box get to within 2 days of shipping without a fault like that being picked up?"
Still, he is sticking with Sun and going the Intel processor route.
"So, I'm probably off to buy the V65x running Linux."
Sun prides itself on quality control with the message to produce perfect kit coming straight from the top. Scott McNealy, CEO at Sun, is quite demanding about producing top-notch kit. By our accounts, Sun has largely met McNealy's challenge.
The slight delay in shipments of the V210 and V240 is not likely to have any impact on Sun's bottom line, but it's never good to be publicly ridiculed by users, especially for such a trivial flaw.
One user tells us that Sun is trying to make good by offering the 280R server at the same price as the V240. This is a nice deal, so get it while you can. ®
Sponsored: Ransomware has gone nuclear