PeopleSoft: beating back Oracle
Customer insurance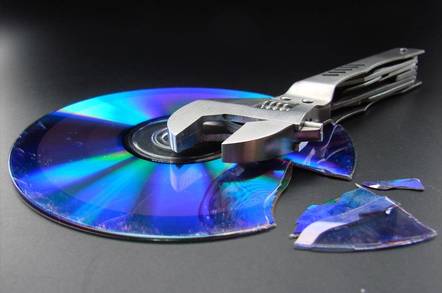 Oracle had hoped its bid would undermine PeopleSoft's sales and compel shareholders to accept its $6.3 billion offer. PeopleSoft retaliated with a scheme that increased sales and forced obligations of between $460 million and $1.8 billion on Oracle's new customers if the deal went through. PeopleSoft may now have enough time to merge with JD Edwards, forestalling Oracle's hostile takeover.
Oracle's attempt at a hostile takeover of PeopleSoft has suffered a setback, after PeopleSoft rushed out better-than-expected revenue and earnings estimates for the quarter. Oracle had hoped its bid would slow PeopleSoft's sales by causing customers to delay purchasing products Oracle might discontinue after buying its rival.
PeopleSoft predicted revenue for the three months ending June 30 would be between $490 million to $500 million, up from the previous estimate of $450 million to $460 million. The company used a "customer insurance program", offering buyers a refund of between two and five times the purchase price of their software, should another company buy PeopleSoft. If PeopleSoft is not bought, it is liable for nothing.
The scheme has shored up sales, and hence share prices, blocking Oracle's attempt to undermine them. It also has a "poison pill" effect, saddling Oracle with large obligations should it buy PeopleSoft. Kevin Parker, PeopleSoft's CFO, said that half of all licenses signed during the quarter included the insurance. That means that Oracle would have to pay its new customers between $460 million and $1.8 billion if it succeeds in the takeover, effectively adding a sixth onto the price of the deal (Oracle's offer is worth $6.3 billion).
Oracle retorted that this was a desperate tactic by the target firm and called the scheme a "one time gimmick". However, that is all it needs to be. PeopleSoft is in merger talks with JD Edwards and if shareholders approve that deal, a takeover would be harder and more expensive for Oracle.
Furthermore, Oracle already faces hurdles from US and European antitrust regulators. They are much less likely to let through what would amount to an acquisition of both firms.
PeopleSoft's "insurance program" and planned merger with JD Edwards have made Oracle's offer much less attractive to PeopleSoft's shareholders. However, this is unlikely to be the end of the story: Oracle will surely hit back, in this exceptionally creative takeover battle.
©
Datamonitor is offering Reg readers some of its technology research FOC. Check it out here.
Sponsored: Webcast: Build the next generation of your business in the public cloud