Veritas goes virtual with server software
Jareva's OpForce returns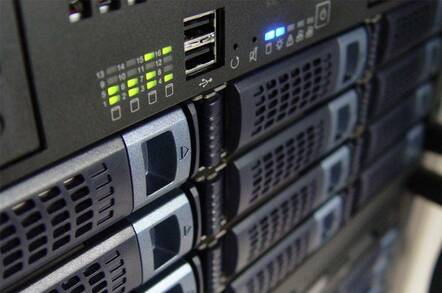 Veritas has made good on its acquisition of Jareva Technologies with the release of a new server provisioning software package.
Version 3.0 of Veritas' OpForce software will start shipping in early July and is based on the OpForce IT Automation Suite formerly built by Jareva. The product fits in under the broad virtualization software heading. It's designed to make application provisioning easier when dealing with servers from various vendors and a mix of operating systems.
Veritas announced its plans to acquire Jareva and Precise Software last year , hoping to build out a strong server-side application portfolio. The company has long been a leader in storage software but has since turned to areas such as clustering and server management to help boost revenue.
The OpForce software is one of the key pieces in this plan.
The product was built to automate many of the tasks typically handled by an administrator. It will look out over the network, detect and configure various bits of hardware, including servers, switches and load balancers. The OpForce product currently works with Solaris, AIX, Red Hat Linux and Windows servers.
HP-UX will no doubt be added to this list over time.
The OpForce software delivers most of what is asked from a virtualization product. It lets users manage a wide-range of hardware from one console. The software also handles some advanced features such as moving workloads between systems to get the highest levels of server usage.
Virtualization is the buzz word of the moment for hardware and software makers alike. Sun, HP, EMC, CA, IBM - the list goes on and on.
Each vendor claims to manage multivendor networks the best. All of the hardware in a data center pops up in a nice GUI and management is a breeze, they say. The vendors preach no lock-ins, strict adherence to standards and openness all around.
Despite the hoopla, users have been slow to pick up the virtualization kit. It's new to the scene and people aren't quite sure how if the products work as billed.
Overtime, companies such as Veritas hope to overcome the skeptics and woo users with products that combine server and storage virtualization features in one package.
The OpForce management server starts at $7,500 and $500 per managed CPU. ®