One in five US firms have sacked workers for email abuse
The email of the species is deadlier etc.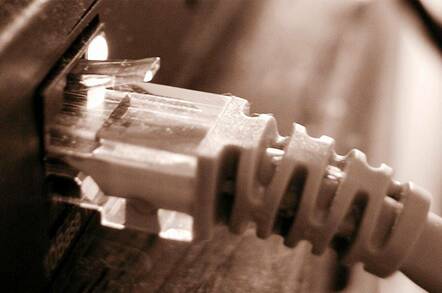 One in five (22 per cent) US companies have fired an employee for abusing corporate email facilities, according to a survey published today.
The survey from the American Management Association, Clearswift, and The ePolicy Institute also found out that workers spend about a quarter (25 per cent) of their working day dealing with email.
The average respondent to the survey spent about 107 minutes on email every day. While 24 per cent report spending less than one hour, 31 per cent spend more than two hours and 8 per cent more than four hours dealing with electronic messages.
Meanwhile three in four of the 1,100 US workers quizzed during the survey said they had lost time in the last year due to email system problems. Almost a quarter (24 per cent) reckon they think lost more than two days of work due to email system failures.
Despite email outages and the growing spam nuisance, 86 per cent of respondents to the survey agree that email has made them more efficient.
Legal liabilities
The 2003 E-Mail Rules, Policies and Practices Survey is a follow-up to a survey by the American Management Association and The ePolicy Institute on the same topic in 2001.
The latest survey found that 14 per cent of organisations has been ordered by a court or regulatory body to produce employee email. That's an increase of five per cent over 2001, when nine per cent of respondents reported employee email had been subpoenaed.
Despite this only 34 per cent of employers have written email retention and deletion policies in place. That's the same figure reported in 2001, unchanged despite the fact five Wall Street brokerages were fined $8.25 million by the SEC for failing to retain email last year.
"Most employers drop the ball when it comes to educating employees about e-mail risks, rules, and responsibilities," said Nancy Flynn, executive director of The ePolicy Institute.
The use of technology to monitor email and control message content has increased since 2001, when 24 per cent of respondents reported using software to conduct key word or key phrase searches of email and/or computer files. In 2003, over 40 per cent of employers report using software to control written email content.
And while 90 per cent of employers have installed software to monitor incoming and outgoing e-mail, only 19 per cent are using technology to monitor internal e-mail among employees. This is a dangerous loophole, according to content security outfit Clearswift, co-sponsors of the survey.
"Management's failure to check internal email is a potentially costly oversight," says Ivan O'Sullivan, Vice President of Clearswift. "Off-the-cuff, casual email conversations among employees are exactly the type of messages that tend to trigger lawsuits, arm prosecutors with damaging evidence, and provide the media with embarrassing real-life disaster stories.
The ePolicy Institute's Flynn added: "Last week's NASD ruling that Instant Messaging (IM) records must be retained for three years should serve as a wake-up call to financial firms that have yet to adopt e-mail policies and procedures to help manage business risks and reduce legal liability." ®
Sponsored: Becoming a Pragmatic Security Leader