UK.gov funds nanotech study
Better late than never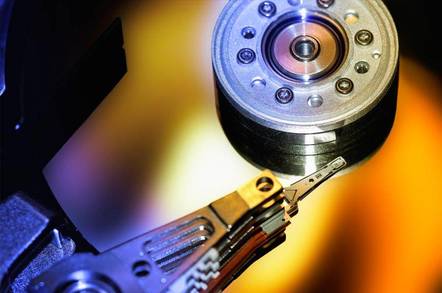 The government today launched a new independent study to examine the benefits and risks of nanotechnology.
Nanotechnology involves working with materials on the nanoscale - 80,000 times smaller than the width of a human hair. The government believes the technology has the "potential to improve our health and wealth" but wants to get a better understand of its role in creating an environment to develop nanotechnology in the UK.
Science Minister Lord Sainsbury said: "Nanotechnology has the potential to create huge benefits in many areas, but we need to understand whether it raises new ethical, health and safety, or social issues which are not covered by current regulations."
Nanotechnology is about making things smaller, faster, stronger, more energy efficient or with new and useful properties. Examples of potential uses include:
Improved treatment of disease through 'targeted drug delivery' - precision delivery of medicine to affected cells

Faster computers with greater data storage

New materials that are lighter, stronger, more energy efficient and/or cheaper to produce

Nano-glass that cleans itself with the aid of water and sunlight.
Lord Sainsbury has commissioned the Royal Society and the Royal Academy of Engineering to conduct the independent study to:
Summarise the current scientific knowledge on nanotechnology

Identify applications of nanotechnology, both currently and potentially, with indications of when they might be developed

Consider environmental, health and safety, ethical and social implications of the technology, both now and in the future; and

Suggest areas where additional regulation should be considered.
The study is commissioned and paid for by the Office of Science and Technology but will be conducted independently by the Royal Society and the Royal Academy of Engineering.
Ann Dowling, Professor of Mechanical Engineering at Cambridge University has been appointed to chair the study. A working group will be appointed shortly to reflect the wide range of disciplines required to consider the questions which have been posed, including ethical, social and regulatory considerations as well as science and engineering. The group will also approach wider stakeholder groups for input including academia, industry, interest groups and the public.
Public consultation (focus groups, a questionnaire survey and an online discussion forum) will be carried out as part of the study. The working group is expected to report to Government in late Spring 2004, after which its findings will be made public.
All parties with an interest in nanotechnology - not just scientists, but environmental and consumer groups - can get involved by visiting the Royal Society Web site here.
The study has been commissioned as part of the Government's response to recommendations by the Better Regulation Task Force in its report 'Scientific Research: Innovation with Controls', published back in January. The Task Force's report and the Government response can be found on the BRTF website here. ®
Related Stories
Invisible GIs to heal selves, leap tall building with nanotech
IBM builds world's smallest circuit
IT holds up well in private equity slump
Nanotechnology may be over-hyped
IBM research promises 5-fold data density boost
Sponsored: Becoming a Pragmatic Security Leader