Baltimore seeks White Knight
Quick sale wanted, needed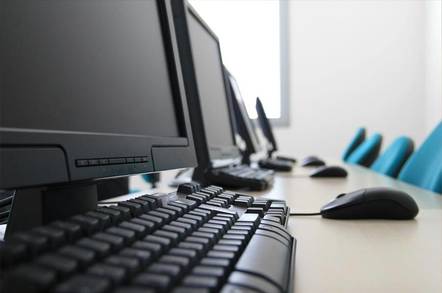 Troubled Irish tech firm Baltimore Technologies is up for sale, with the company seeking a strategic partner to help develop its sales potential.
The stock market reacted well to the plan, with Baltimore's stock up nearly 40 per cent on the London Stock Exchange by 3.30pm.
Baltimore said at its AGM today that it is commencing a "controlled sale process to select a strategic partner." The company has appointed JP Morgan to handle the sale and it is seeking binding offers by 30 June 2003.
It is thought that "controlled sale" means that Baltimore is only really interested in bids from companies that can help grow the business. Apparently, it has cut its costs to the bone and needs a partner that has a stronger sales channel so it can properly exploit the earning potential of its technology.
Baltimore's Chief Executive Officer, Bijan Khezri, said the process was necessary because the company had identified promising opportunities in areas such as network security and digital signature-based transaction security that Baltimore could exploit if it had a strategic partner.
Khezri also said that Baltimore, which racked up losses of over £60 million last year and has cut staff numbers by around 900 since mid-2001, is now in better financial shape than it had been in some time.
"Today's cash burn rate is the lowest in both absolute terms, as well as in relation to the overall cash balance, since the end of 2000," he said in a statement. Khezri added that Baltimore's "continuing strict cost control" had seen it achieve a £15.6 million cash balance at 30 April 2003. This figure does not include the £2 million to £3 million that Baltimore is due to receive in the next six months from earlier divestments.
In addition, Baltimore said that its loss before interest, tax and amortisation for the four months ended 30 April 2003 was broadly in line with management's expectations. It did not, however, disclose what that loss was. Baltimore also said that revenue in the same period was below expectations, but that revenue for the second quarter, ended 30 June 2003, will be better than Q1. Again the revenue amount was not revealed. This, said Baltimore, was because the sale process had begun.
Baltimore's full-year results for 2002, released in March, showed its revenues down 50 per cent year-on-year to £35 million. It did, however, manage to slash its operating expenses by more than three quarters to £9.6 million. Baltimore also reduced its pre-tax loss by 90 per cent to £65.3 million.
It is not yet clear how much Baltimore will be sold for, but whatever the price, it will be the merest fraction of its previous value of more than USD1 billion, attained when the company was riding the wave of the technology boom. However, the company's value was quickly eroded by poor results and expensive acquisitions -- particularly the £400 million it spent on Content Technologies -- which never delivered their anticipated benefits.
The company's stock has now nose-dived from its all-time high of over £155 in early 2000 to its current 35p In addition, employee numbers have fallen from 1,177 in June 2001 to around 270.
© ENN
Baltimore management claims to have now stabilised the business and it has signed a number of deals recently including a USD8.2 million agreement with the central bank of Saudi Arabia that will see the Saudi Arabian Monetary Agency use Baltimore's public key infrastructure (PKI) products. Baltimore has a number of other high-profile governmental and banking customers such as the Italian Ministry of Defence and the Czech Savings Bank.
In trading on the London Stock Exchange on Thursday, Baltimore's stock shot up nearly 40 percent to STG0.35. The stock has traded in a 52-week range of STG0.45 to STG0.185
Sponsored: Minds Mastering Machines - Call for papers now open