EMC grabs Astrum Software
No SRM company is safe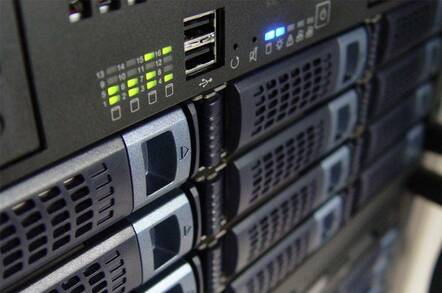 EMC is trying to prove that a hardware company can buy its way into being a software franchise.
The storage giant has acquired Astrum Software -- a maker of storage resource management (SRM) applications. This is the latest in a long string of buys made by EMC to try and build out a large storage software portfolio.
The financial terms of the deal were withheld, but EMC said it plans to keep 30 of Boston-based Astrum's employees.
According to a new report from Gartner, EMC holds the top spot among storage management software vendors. The company raked in $1.2 billion in revenue last year and grabbed 26 per cent of the market, beating out Veritas, IBM and HP.
This feat, however, was undermined by the near 5 point drop in market share EMC suffered year-on-year, along with its ongoing revenue decline. All of the top vendors saw their software revenue fall last year, except for Hitachi, CA and Network Appliance.
EMC is suffering like the rest of the industry but it's doing so at a higher cost. Executives readily admit to spending billions on software development and the nine acquisitions over the last three years speak for themselves.
The acquisitions help fill out EMC's software line, but they could also add to the confusion already present in the company's products. Users have long complained that various applications are cobbled together in an awkward fashion and lack a common management interface. The need to buy all of this software also throws EMC's internal coding ability into question, as customers who already bought the SRM pitch may wonder what is wrong.
The Astrum buy comes just months after EMC snagged another SRM vendor in Prisa Networks.
The well known rumor is that Legato has already been placed in EMC's shopping cart and is next on the way to the cash register. ®
Sponsored: Minds Mastering Machines - Call for papers now open