Euro SAN groups merge at last
Leaving the technology to the Americans...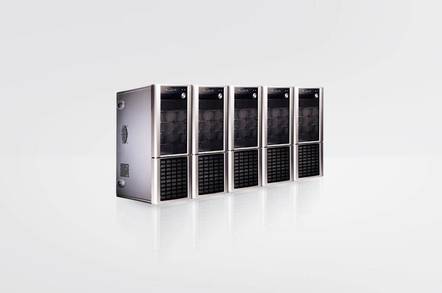 The two main European storage networking associations have completed their merger, emerging as the "new" Storage Network Industry Association Europe (SNIA-E). This combines the resources of the old SNIA-E with those of the Fibre Channel Industry Association Europe (FCIA-E)
Everyone involved is being very careful not to present this as a take-over of the FCIA-E, talking instead about "shared interests" and "avoiding duplication", but it is hard to avoid this conclusion, especially as FCIA-E chairman Andy Batty says the plan is to continue the FCIA-E's work within a SNIA-E group.
He says FCIA-E members are now temporary SNIA-E members, with both groups able to nominate people for the SNIA-E governing committee elections next month. The new committee will convene for the first time at June's Storage Networking World-EuroStorage bash in Cannes.
The merger has been planned for several months but it demonstrated weaknesses in SNIA's membership fee structure. Organisations which join SNIA forums must pay an additional fee, and FCIA-E members had balked at the suggestion that they might have to pay twice for no additional benefit.
Batty says that for this reason, the FCIA-E may not become the Fibre Channel Forum of the SNIA-E, as had originally been planned: "FCIA-E members won't have to pay an additional forum membership fee, so we are still debating the exact name of the new group."
He adds that whereas the European groups both promoted storage networking, the US-based SNIA and FCIA are involved in developing standards and technologies, so they will remain independent for now. ®