Big church group urges states to punish WorldCom
'To prevent future misdeeds'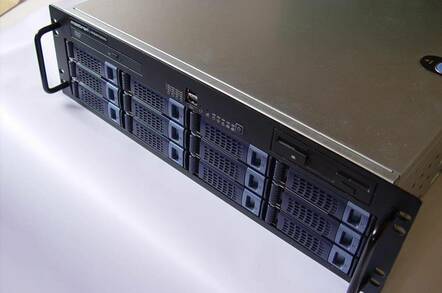 WorldCom may be clawing its way back to financial stability. But it isn't out of the woods yet - the perpetrator of the world's biggest fraud has been ambushed by theologians.
And they are calling for retribution. Step forward the United Churches of Christ (UCC), a major American Protestant church group, which is urgeing the public utility commissioners in all 50 US states to "hold WorldCom and other corporate criminals accountable for their breach of the law and public trust".
The UCC points to the fraud perpetrated by Worldcom in overstating revenues by $10 billion. As well as hurting investors and staff, Worldcom has "violated the public trust", according to UCC.
So will the utilities commissioners take the bait? Not yet: the UCC notes that "no state public utility commission has yet taken action against WorldCom, home to the United States' biggest-ever accounting scandal, for the filing of false reports and other statements in direct violation of state laws and rules".
The Rev. Robert Chase, communications director of the UCC, says: "Stewardship of the nation's Internet and telecommunication infrastructure and facilities is an important public trust. Companies granted the privilege of running these facilities bear enormous responsibility to assure that the rapidly developing world of communication services are operated in the public interest."
The UCC is calling on the states to assess if WorldCom violated the public trust and if so "begin appropriate remedial proceedings, including revocation of WorldCom's licence". And it wants the utility commissioners to draw up "rules of stewardship for information-age companies that use the public airways under public-interest authorisations, and manage the nation's digital infrastructure". This will help prevent future WorldComs, the group argues.
Says the Rev. Chase to the states: "We believe that as public servants, each of you has a responsibility to protect consumers by taking action when a company such as WorldCom violates the law on such a massive scale." ®
Related link