For Sale: Web Dev platform going cheap
Liquidator's fire sale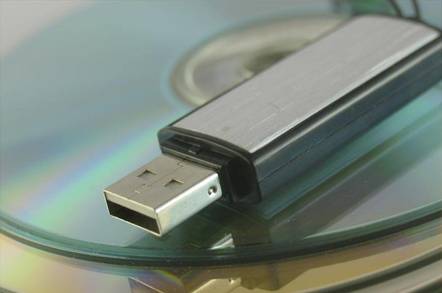 In September 2002, a UK software developer called RemoteApps went bust, after the VCs pulled the plug.
RemoteApps was the developer of a Web dev architecture called Xyrian, $5m and two years in the making. Now the liquidators, McTear Williams & Wood, have put it up for sale, placing an ad last week in the knacker's yard section of the FT.
Xyrian represents the distillation of everything RemoteApps learned in building the sites for "first Arsenal and Volkswagen web sites and also Another.com, Football365 and Umbro.com", says the reader who sent us in the liquidator's press release. We print thisin full below. It could be a bargain, but hurry: expressions of interest are required by Valentine's Day. ®
FOR SALE: Software assets that provide Service-Oriented Architecture for J2EE Application Developers
An outstanding opportunity to acquire software that this year Gartner predict will change the face of application development over the next five years.
As a result of their US venture capitalist stopping all their investment into Europe,RemoteApps was placed in liquidation on 18 September 2002 and the liquidator is able to offer for sale its intellectual property of their application architecture software 'Xyrian'.
Having already invested $5million over the last two years in developing Xyrian from a concept to a commercial product, the opportunity exists to exploit the software in a marketplace that is to dramatically grow over the next 5 years, according to Gartner.
Xyrian operates on all the major J2EE applicat ion servers from vendors such as IBM, BEA, Oracle, Sun, etc and integrates with all major Java IDE toolsets.
Plans are also in place to make the software available to the .Net plat form providing Microsoft users with the same rapid application development benefits.
The software provides rapid application development capabilities that deliver high quality applications with re-useable components around a loosely coupled
architecture, allowing connect ion to multiple front -ends and/ or web services without re-programming the application. Xyrian creates highly portable
development architecture that enables applications to be ported across platforms without the need of code changes. Any application developed using Xyrian can be
deployed across any application server and/ or database.
The software delivers significant cost savings during the development phase of a project, reducing complexit ies and timescales but also saves a greater cost over
the lifetime of applications by simplifying change and maintenance.
The software has been in commercial use for the past 12 months and has many reference clients, such as, Volkswagen, IPC Media, Umbro, Primark, Arsenal
Football Club, etc. Other users of Xyrian included System Integrators, such as, Logica, Nettec, etc who used Xyrian to deliver projects to their clients.
During June/ July 2002 a small on-line marketing campaign resulted in 2000 downloads and enquiries worldwide for Xyrian.
If this opportunity interests you please visit www.remoteapps.co.uk, or contact Andrew McTear at McTear Williams & Wood on 01603 877540, email andrewmctear@mw-w.com for more details. Expressions of interest are required by 14 February 2003.