HP rolls out Versastor, by way of Brocade
Game on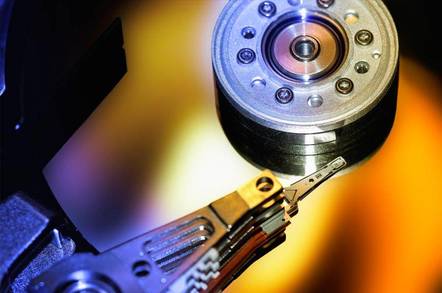 Signaling the start of what is very likely to be the year that big suppliers begin shipping storage virtualization products, Hewlett Packard Co yesterday said that it is finally set to roll out its long-awaited Versastor technology,
writes Tim Stammers
.
The announcement also gives Brocade Communications Systems Inc a boost, because the forthcoming HP technology will run on Brocade's smart storage switches, with which it will be packaged. Although HP is bound to seek out other devices which it can also use to host its virtualization software within a storage network, it is the first major system vendor to announce an application that will run on the Brocade device.
"This gives Brocade a system vendor that's lined up to use their switch. And systems vendors shift around 90% of all the switches that sell today," said Randy Kerns, analyst at the Evaluator Group.
Other smart switches that HP might migrate Versastor onto include Cisco Systems Inc's MDS series of Fibre Channel and IP switches, or the devices developed by start-up Pirus Networks Inc, which is now owned by Sun Microsystems Inc. "There's nothing particular about Brocade's switch. As other smart switches become available, there's nothing to stop Versastor being migrated to those platforms," said HP's director of marketing, Don Langeberg.
HP will not begin beta testing it its Verstastor technology until the summer, and will not ship until much later in the year. By then IBM Corp is very likely to have begun shipping the virtualization engine it announced last year, which is code-named Lodestone. Although EMC Corp eschews the word virtualization for technical reasons, it has indicated that it will ship equivalent technology probably this year. Sun last year spent what some sources said was $150m on Pirus Networks, and will certainly work that investment with product launches this year. In response to HP's announcement, Sun yesterday issued a statement in which it promised that in this quarter it will unveil its virtualization plans.
"The game's afoot now. Before the end of the year all the big vendors are going to be shipping some sort of virtualization technology," Kerns said.
Versastor was originally developed by Compaq Computer Corp, before Compaq's merger with HP. It was never released as a product, other than in a cut-down form within HP's flagship Enterprise Virtual Arrays disk storage devices.
Before the merger, HP had also invested in virtualization technology, by way of a massive $350m acquisition of StorageApps Inc, a privately-held company with a shipping virtualization product. After the merger HP said it would combine the two technologies, and in the meantime continued to sell the StorageApps technology, which late last year it renamed as CASA - Continuous Access Storage Appliance.
What HP unveiled yesterday is being labeled by the company as Versastor, but is very different to what Compaq's engineers first envisioned. It is a hybrid of Versastor and CASA. While CASA is an in-band appliance through which all storage traffic passes, Versastor involved an ambitious plan to create an out-of-band virtualization system, which unlike an in-band system would not threaten to be a bottleneck within storage networks.
In order to communicate with and direct storage data flows around a network, the Versastor out-of-band engine as originally planned would have required the fitment of smart, custom HBAs - the SAN equivalent of network adaptor cards - to storage networks. That requirement would have been very unpopular with customers, and the plan was later changed to involve software agents running on standard HBAs, which would have been only marginally less popular.
The system unveiled by HP yesterday links CASA, running out-of-band, to mapping tables running on Brocade's forthcoming switch. ASICs within each port on the Brocade switch will crack every Fibre Channel frame, and by referring to the mapping tables will decide whether traffic should be allowed to continue un-diverted, or sent to the CASA engine for virtualization services such as replication and snapshotting.
As such, HP said that the Versastor product shipping at the end of the year - which has yet to be given a formal name - will offer only the same functions that the CASA product offers now. But because all data traffic must pass through the CASA, and the appliance itself has a finite bandwidth, it acts as a bottleneck. "CASA now is a technology for mid-sized installations, which offloads some applications from arrays," said HP's virtualization marketing manager Jen Sullivan. While the current CASA has a maximum throughput of only around 600 Mbytes/sec or 80,000 IOPS, the future Versastor system will scale far beyond those limits because only some data traffic will have to pass through the CASA engine.
When virtualization technology first appeared, analysts predicted that the in-band and out-of-band architectures would one day merge. It is not clear whether HP has leapt ahead of the pack and achieved that merger without ever shipping an out-of-band system, or whether it has just failed to make Versastor work and instead simply relabelled what is mostly CASA technology.
"What this tells me is that HP has made a major change in Versastor. They've written off the Versastor executor," Kerns said. "This solution is symmetrical [in-band] and that's a complete reversal of what Versastor was," he said.
But for The Enterprise Storage Group, Steve Duplessie took a quite different view. "Versastor was woefully behind schedule - that's true. But this is ingenious. HP has gone the right way and they've wiped out the scalability issues," he said.
For HP, Langeberg said: "We're very much leveraging all of the Versastor technology. There's no trashing of code, or switcheroo here." According to HP, the new versastor is neither in-band or out-of-band, but is a "distributed" system.