SAP positions to avoid IBM and Microsoft Web Services
Friends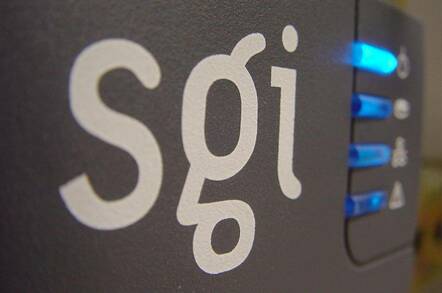 SAP AG has announced products and strategy which it hopes will establish the company as a cross-platform web services player, while avoiding direct competition with IBM or Microsoft Corp, writes Gavin Clarke.
Waldorf, Germany-based SAP yesterday announced a data management product under its newly named Enterprise Services Architecture (ESA), which the company claimed provides enterprise capabilities for web services.
ESA extends the company's existing mySAP offering and integrates with Redmond, Washington-based Microsoft's .NET web services architecture and IBM's Java 2 Enterprise Edition (J2EE) 1.3-based WebSphere application server.
Ori Inbar, SAP head of market strategy, said SAP - which has declared for both J2EE and .NET in previous announcements - is using ESA to avoid being drawn into competition with IBM and Microsoft in the infrastructure space. SAP will focus on applications, instead, he said.
"More and more people thought we were getting into direct competition with these two [Microsoft and IBM]. We are not going to compete in the infrastructure space," Inbar said.
Underpinning ESA is NetWeaver, announced yesterday. SAP said NetWeaver provides tools, frameworks, patterns, rules and methodologies for SAP and partners to develop cross-functional business processes.
NetWeaver essentially extends SAP's mySAP portal, application server and exchange infrastructure technologies, with new components. These components include Master Data Management (MDM) to ensure integrity of data across systems, and help to speed developing of web services and simplifying integration.
Other elements of ESA, previously announced, include SAP's knowledge management, collaboration and xApps. Additionally, SAP is providing lifecycle management and an application framework to build xApps that map to ESA.
Inbar said NetWeaver would allow programmers to build an application or web service user interface without business logic. The business logic is plugged into, instead. "You no longer develop the business logic into the screen. The business logic is developed as a web service that is used in many different places," Inbar said.
As such NetWeaver uses Web Services Interoperability Language (WSDL), Simple Object Access Protocol (SOAP) and Universal Description, Discovery and Integration (UDDI).
Such is the company's desire to carve out a web services position that does not alienate its two biggest partners and rivals, Microsoft and IBM, that SAP has in this announcement overlooked at least one aspiring J2EE player who is currently going neck and neck with IBM - San Jose, California-based BEA Systems Inc.
SAP's announcement yesterday identified IBM with J2EE. Inbar said BEA could be supported by ESA and NetWeaver if BEA used the same standards as IBM.
Neither does interoperability between J2EE and .NET systems via SAP appear to be offered, as SAP only offers connection to J2EE from SAP systems and connection to .NET from SAP systems. Inbar said customers could customize to "smooth the fabric" between the two separate platforms, with ESA and NetWeaver in between.
© ComputerWire
Sponsored: Quit your addiction to storage