Peoplesoft upgrades CRM with 8.8
Stepping on Siebel's toes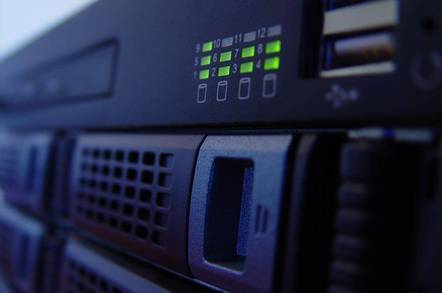 In announcing the launch of PeopleSoft CRM 8.8, enterprise business applications provider PeopleSoft Inc is trying to step all over Siebel Systems Inc's toes through its emphasis on integration, usability and intelligent business processes.
The largest CRM release since version 8, which ushered in the suite-wide Pure Internet Architecture theme, version 8.8 brings enhancements and extra functionality to all aspects of the suite - sales, service and marketing - but also attempts to go to the heart of ongoing CRM implementation problems.
The Pleasanton, California-based vendor has added 50 new integration features and enhancements in a bid to make implementation quicker and easier, and achieve faster payback. It has also added to its list of pre-built integration points with 20 new offerings.
In addition, just as CRM leader Siebel Systems Inc is calling third-party integration vendors to its Universal Applications Network, PeopleSoft is doing the same with its AppConnect integration platform, which helps connect PeopleSoft applications with each other and external software. It has announced additional certifications between products from a range of third-party integration vendors including Actional, Jacada, SeeBeyond and Vitria.
PeopleSoft has also simplified the user interface in a bid to improve adoption and ease of use, presenting information in context to help improve service levels and boost employee productivity, and reducing the number if clicks needed to complete key business processes.
In this it is taking a similar approach to E.piphany Inc, which focuses on context-based information presentation, and Siebel. At Siebel's user conference in October, Tom Siebel admitted the need to reduce the complexity of the desktop.
The third major aspect of version 8.8 is the use of smart business processes. PeopleSoft has added additional analytical capabilities such as context manager, smart views, real-time dashboards, what-if analysis, and employee performance measurement which also takes it into the same functionality realms as E.piphany, which developed its expertise in analytical CRM and real-time operation.
PeopleSoft is also following the industry-wide movement to provide vertical market implementations, and has announced three new vertical market versions for high technology, insurance and energy to add to its existing offerings for financial services, communications and government.
Although PeopleSoft is not breaking new ground with this release of its CRM application, and is behind Siebel in terms of its vertical market support, version 8.8 is proof that it is continuing to narrow the functionality gap between itself and CRM specialists and increases the amount of pressure on market leading Siebel. PeopleSoft is reckoned to be second to Siebel in terms of functionality, and second or third in terms of revenue.
Although PeopleSoft is highly unlikely to oust Siebel within existing implementations, it is a threat to Siebel because of its ability to gather uncommitted customers that Siebel would also like to pull into its fold. PeopleSoft is clearly making major gains in the CRM field and represents an increasingly strong challenge.
© ComputerWire