Sun buffs blades
Carrier pinchin'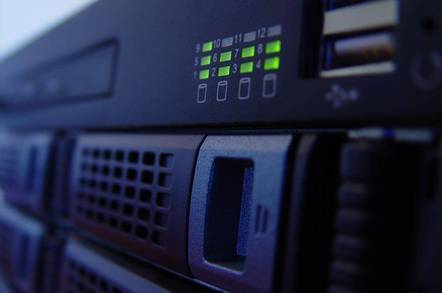 Sun has given its Netra blades a major upgrade. The new systems are pitched firmly at telcos, and major on high availability rather the ultra dense, low-power pitch that RLX aims at hosting facilities.
The new 410 and 810 are compatible with their Compact PCI predecessors: both have hot swap and IPMI management, and boast redundant power supplies (in the new Netra 810), fans and Ethernet.
Alban Richard, marketing director for HA software at Sun told us that the failover time in the event of one of the cards failing is less than three seconds. The Netra software suite maintains two IP addresses, of which only one is visible to the operator. If one goes down, operation transfers to the stand-by,
Sun has added provisioning and capacity-on-demand to the software suite. They're based on a higher frequency version of Sun's slowest server chip, the UltraSPARC IIi (650Mhz up from 500Mhz), but speed is probably the last thing carriers look for when assembling a cluster. The Netras stack 16 to a shelf and 48 to a rack, and 7 nodes can run on a single cPCI bus segment.
The systems compete with HP's rp2450 and rp5470 carrier-class cPCI servers.
In May, Sun told us to expect to see general purpose blade servers running both SPARC and x86 by the end of the year. ®
Related Stories
Sun to put x86, faster SPARCs in blades
HP blades spared the axe?
Sun talks two-wave server blade strategy
Ex-Intel, Sun chip guru brewing multichip SPARC
Sun talks future systems, N1, and WinFS