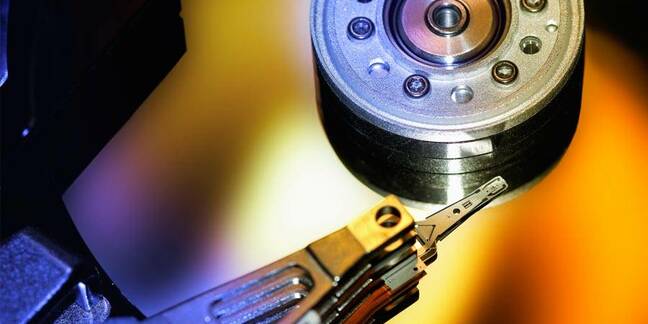 While the stage debut of its main virtualization act continues to be delayed, Hewlett Packard Co has discovered that the best way to sell its place-holding VS3000 storage virtualization appliance is to dress it as a different technology.
The VS3000 appliance - about to be renamed the HP CASA - runs the virtualization software which HP acquired when it bought privately-held StorageApps Inc last year. Like other virtualization products, the VS3000 hasn't yet flown off the shelves. Gartner's last estimate of global storage management software revenue shares puts HP in second place in the volume management/virtualization category, with an 11% share, behind Veritas' traditional volume management software which held an 80% share.
HP says that this year it discovered that it pays to forget the v-word when selling virtualization technology. "When we went off and repositioned the product as a data replication technology that's when we found that sales took off. By doing that, we could talk about a customer problem which we had a solution for. The customer problem was heterogeneous data replication," said Don Langeberg, director of marketing for HP's storage division.
HP's decision to emphasize the VS3000's ability to mirror or snapshot data across different vendors' storage arrays follows in the steps of others. In May, start-up FalconStor Software Inc reworked its virtualization software to allow users to access replication functions without actually virtualizing their data. The company has reported 20% sequential revenue growth in the last two quarters. In a related move, IBM began reselling startup DataCore Software Inc's virtualization software last year. One of the reasons for that deal was to plug a gap in the software lineup for IBM's Shark array - the gap being the lack of long-distance asynchronous replication.
Following the merger with Compaq, the StorageApps technology was demoted to a mere placeholder that would cover HP's position until the Versastor virtualization technology which had already started development at Compaq was completed. Versastor still hasn't appeared, despite originally being slated for shipment in Q1 this year. In September HP said that Versastor had begun alpha testing, and would ship sometime early next year - ie twelve months later than first planned.
HP is not alone in slipping on its virtualization delivery. IBM has said it will not ship the in-band virtualization system it is developing until sometime next year, although when it signed its reselling contract with DataCore in 2001 it described the deal as a tactical move only. Its related Storage Tank file system, first unveiled in 2000, will also ship at some unspecified date next year.
Later this month HP will launch an update to the VS3000 appliance, renamed as the HP CASA - Continuous Access Storage Appliance. The update will introduce version 5.5 of the virtualization software. The update will boost asynchronous data replication performance by time-stamping data packets, and allow multiple appliances to be linked together in order to boost throughput the virtualization system. This will hopefully eliminate the potential bottleneck presented by a single in-band virtualization device, through which all data storage traffic must pass. Version 5.5 will also add support for the Novell NetWare operating system.
© ComputerWire
Sponsored: How to simplify data protection on Amazon Web Services